US TV stations bowl sueball directly at FCC's spectrum mega-sale
Broadcasters upset about coverage and cost as they shift up and down the dials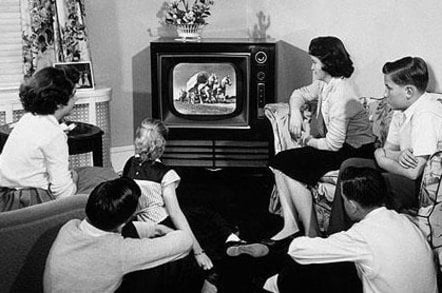 US television broadcasters are suing the FCC over the regulator's planned auction of TV spectrum space to mobile phone networks.
The National Association of Broadcasters (NAB) said it has objections to the framework the watchdog has laid out for an auction in which broadcasters sell off their spectrum space to carriers who will then use the frequencies for wireless broadband networks.
The broadcasters are encouraged to flog off spectrum that's no longer needed in today's digital TV age, or more needed by the phone carriers. The sueball lobbed this week by the telly giants is almost entirely expected as part of the ongoing sale of the precious frequencies.
Among the objections from the NAB is concern that the rules for the auction will not provide enough protections for the broadcasters during and after the sale, particularly in regard to preserving coverage areas of stations that have to move to different channels.
The NAB said the FCC has changed or ignored rules from US Congress that will protect broadcasters and, as a result, some of its members will be forced to pay out of their pockets to move their broadcasts up or down the dial following the auction.
"NAB has engaged with the FCC throughout the incentive auction rulemaking to implement a successful auction that adheres to Congressional statute, is truly voluntary, and holds harmless the millions of viewers who are reliant on local TV," NAB executive vice president of strategic planning Rick Kaplan said in announcing the suit.
"Unfortunately, the FCC order oversteps congressional mandate and is likely to cause significant harm to broadcast television."
The television spectrum auction has been a long-running project of the FCC, wireless carriers and broadcasters. The groups have run a number of test projects to free up spectrum space, including trials for stations to share channels and free up space.
"We are confident that the Report and Order fulfills the mandates established by Congress on this complex matter," an FCC spokesperson told The Register.
The CTIA, which advocates on behalf of wireless carriers, said in a statement to El Reg that it hopes to see all sides resolve the dispute before it can delay the planned mid-2015 auction.
"We continue to believe that the incentive auction will be a win for broadcasters, wireless companies and consumers, and that the FCC's order strikes the right balance to ensure that consumers emerge as winners," said CTIA vice president of regulatory affairs Scott Bergmann.
"While we would prefer to work together collaboratively to address NAB's concerns rather than resort to litigation, we are hopeful the court addresses these issues quickly and that the NAB adheres to its commitment for an expedited process without unnecessary delays."
The NAB, for its part, remains optimistic that the matter can indeed be settled without further delaying the auction.
"NAB has never advocated for – in words or deeds – any undue delay in the auction," Kaplan said.
"Where we've identified concerns with the auction or repacking design, we've suggested multiple reasonable and expeditious solutions." ®
Sponsored: Webcast: Build the next generation of your business in the public cloud