Nuke regulator hacked three times in three years
Phishing emails hooked dozens of staff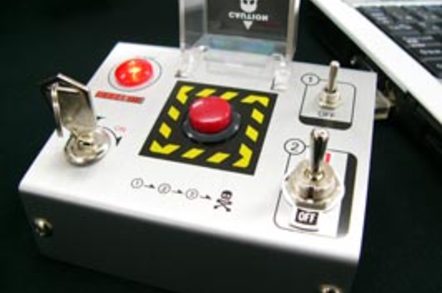 The US Nuclear Regulator Commission (NRC) has been hacked three times in as many years, according to documents obtained under freedom of information requests.
Unnamed foreign hackers sent hundreds of phishing emails - targeting 215 staff in one incident alone - in what was dubbed a 'credential harvesting campaign', according to an Inspector General report obtained by NextGov.
Phishing was used in all three attacks, which separately broke into the regulator by conning dozens of staff to enter their login details into fake web forums, as well as by tricking employees into downloading and executing malware hosted on a Microsoft SkyDrive account and contained within an attached PDF file.
The report did not say when the attacks occurred, determine if attackers were run-of-the-mill black hats or state sponsored pros, nor what data was or could have been compromised. El Reg has sought information from the NRC.
The NRC systems were not connected to nuclear facilities, according to a blog post reportedly made by NRC communications chap Scott Burnell as a response to the news.
"The NRC's computers cannot affect US nuclear power plant operations – the plants' safety and control systems are physically isolated and have no Internet connectivity," Burnell wrote on the NRC website.
The commission maintained information on the operation, location, and condition of US nuclear plants, including those involved in weapons production, and it requires operators to meet minimum security standards. ®
Sponsored: Practical tips for Office 365 tenant-to-tenant migration