Aussie telcos to sell user location data to marketers
Going shopping? Get ready for targeted ads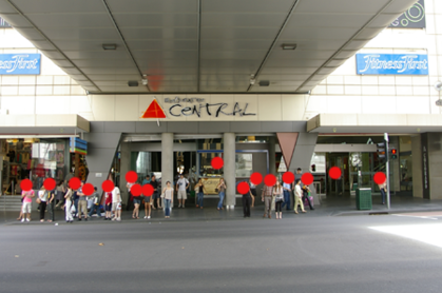 Two Australian telecommunications providers are seeking to identify and sell the location of their users to advertising companies.
One telco was already in early adoption of a big data Hadoop system while a second was considering the platform.
The telcos, unnamed due to non-disclosure agreements, were seeking a project similar to or based on Singapore's SingTel's 'footfall acquisition' project, which tracked the location of users via cell signal strength and sold that data to marketers.
The project marked the location of users with red dots on a map and did not include users' personal information such as telephone numbers or names.
Singapore's privacy laws, like Australia's, requires explicit user consent for marketing that use identity information.
Cloudera Asia Pacific field services director Gab Gennai said telcos across the Asia Pacific were considering using Hadoop across their customer data sets.
"Every country in the Asia Pacific is looking at this," Gennai said of telcos' interest in the technology.
"You could say [to advertisers] we have this number of people shopping, and say 'hey you may be interested in buying this'".
Hadoop systems could help telcos drive sales by distinguishing between tourists on prepaid phones and locals by monitoring the length of time they used their phones.
Gennai said this could help telcos sell to tourists, to ensure they bought specific prepaid plans and reduce the costs of acquiring new customers that was pegged at more than $350 per user.
Hadoop helped organisations generate intelligence and determine patterns within massive data sets. Its capabilities were vast: A slide shown at the Intel enterprise confab in Bali, Tuesday detailed how telcos could crunch user logging data, billing, location, usage and more.
Cloudera, which in March received US$740 million in funding by Intel, sold enterprise support for organisations deploying Hadoop. ®
Darren Pauli travelled to Bali as a guest of Intel.
Sponsored: Becoming a Pragmatic Security Leader