AMD slaps 'Radeon' label on Tosh flash: >Beard stroke< Hmm, cunning ...
Hey, you wanna SSD with that graphics card, man?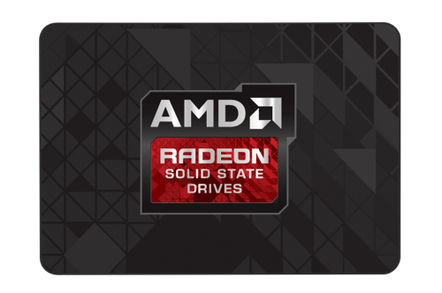 X86 CPU and Radeon graphics chipper AMD has come out with an SSD line using Toshiba/OCZ componentry.
It's called the Radeon R7-Series, which us a sideways extension of existing graphics processor branding. The SSD uses 19nm Toshibs MLC flash and has been designed, we understand, for balanced read and write workloads. The speeds and feeds stuff looks like this: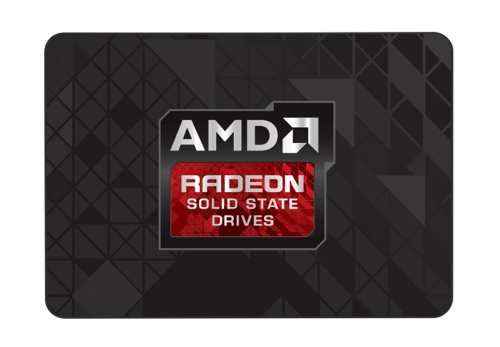 AMD Radeon R7-Series SSD
120GB, 240GB and 480GB capacities in 7mm thick 2.5-inch form-factor
To 100,000 random read IOPS (4K)
To 90,000 rand write IOPS
Read bandwidth up to 550MB/sec
Write bandwidth of up to 530MB/sec
6Gbit/s SATA interface
256-bit AES encryption
30GB/day data written (42.7TB total) for 4-year warranty period
2.3 million hours MTBF
Storage Review testing showed it to be a respectable performer and we reckon it's pretty similar to Toshiba's Vertex 460.
The Radeon R7 SSD ships with a 3.5-inch mount adapter, so it can fit in 3.5-inch drive bays, and Acronis True Image software for cloning a PC's hard drive, making it sellable into the PC/workstation SSD retrofit market. AMD will be hoping that the brand commonality with its graphics cards will encourage AMD GPU users to plump for an AMD SSD as well. Perhaps AMD will start offering bundles.
It's a neat OEM win for Toshiba; which is providing support as well as HW, and demonstrates strongly that it is developing its acquired OCZ assets bought in a relative fire sale late last year.
The pricing starts at around $100 for a 120GB entry-level R7, $164 for 240GB and $299 for 480GB. ®
Sponsored: Webcast: Build the next generation of your business in the public cloud