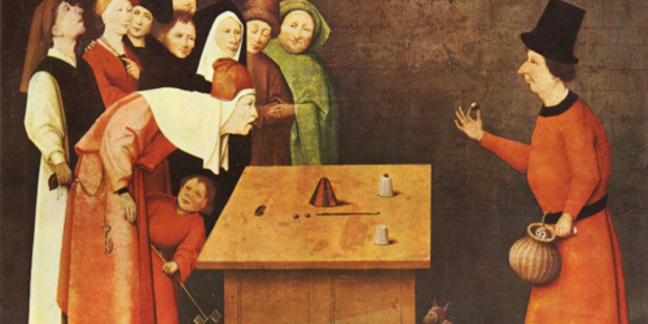 Think "SAP and partners" and the mind goes to mega names – giants like Microsoft, Oracle and Fujitsu, Accenture and Deliotte.
SAP generally looks to giants who wish to make their hardware and software better at storing and serving the software titan's systems or customising and installing SAP's suite to run whole operations.
But with its in-memory platform HANA, the world's biggest business software company is shifting its focus.
SAP at the end of July announced a partnership with API development and management specialist Apigee.
Founded in 2004 as Sonoa Systems and renamed Apigee in 2010, the firm is tiny when contrasted with SAP, although the pair do share a similar breath of Fortune listed customers.
Under the duo's agreement, SAP will build an API management application built for Apigee's mobile offering, Apigee Edge.
The SAP API management application will run on the SAP HANA Cloud Platform, the hosted version of the software giant's in-memory data processing layer.
Speaking to The Reg before the news, SAP's HANA and database and technology chief, Ifran Khan, reckoned there's greater opportunity for such players in the new SAP ecosystem.
Khan, previously chief technology officer for Sybase, which was bought by SAP in 2010, told The Reg HANA creates "unique partnership opportunities."
What opportunities? Those required by smaller partners building and knitting together unique algorithms and algorithmic processing designed to interrogate data.
According to Khan, this now dominates the partner thinking at SAP on HANA.
"Unique algorithm processing – there are a variety of companies out there SAP has been working with, working around algorithms and libraries.
"Those are areas we look at disproportionally rather than more of the traditional areas we try to nurture," Khan said.
SAP is using HANA to focus on what Khan called customers' "data footprint", to "simplify access" to the data and hidden answers through such processing.
In other words, the giant is embracing the algorithmic rocket scientists so customers can drill their data no matter where it is to find new sources of income.
SAP is stuffed to the gills with support from traditional partners, those who've fine-tuned their software or hardware to work with the company's ERP.
We all know about it – but who's using it?
But SAP needs everything it can to build the appeal of HANA among these customers.
SAP will admit it has got a long way to go getting customers on HANA. SAP has 253,500 customers. Of these, just 3,600 run HANA the giant says.
Moreover, HANA is an idea looking for a problem to solve – at least in the minds of many of SAP's users.
A survey of SAP customers by the Americas' SAP User's Group spanning the second half of April found 55 per cent of 377 respondents had yet to buy "some type" of HANA product.
What's stopping them? For most – three-quarters – they can't see the point. Or, translated in MBA speak: they can't "identify a business case that justifies the cost."
If you want an analogy think of SAP like this: a big company from the hardware server world trying to attract sexy young software companies to its boxes to help make them sell-able.
HANA is SAP's strategic direction – the new NetWeaver, SAP's last new architectural direction used to sell new versions of its existing software brands.
HANA is a platform, and platforms need apps to make them useful to the customer and therefore worth buying.
That same US SAP user group survey found data and analytics were the dominant reason for buying HANA among those who'd committed.
Sixty-five per cent picked a HANA product for Business Warehouse, followed by Business Suite, custom analytics, enterprise applications and either HANA Enterprise Cloud or HANA cloud platform, according to the Americas' SAP Users' Group.
If data and analytics are the new big thing, then SAP is knocking on the door of the algorithm and API wranglers to make HANA easier for customers to justify – and perhaps even perceive as being necessary. ®
Sponsored: Webcast: Simplify data protection on AWS