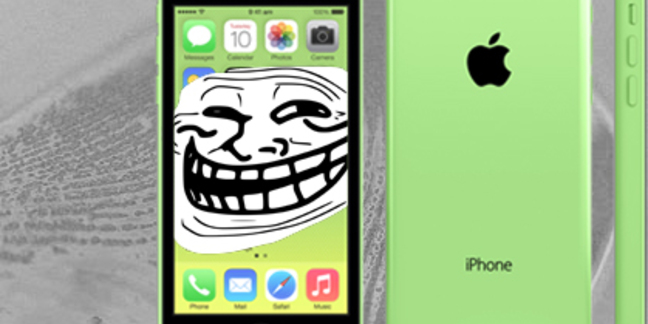 Pic Apple is working on a new reversible USB plug for its next iPhone's charger cable, it's rumored.
Australian blogger and iLeak specialist Sonny Dickson has published a photo of what he says will be the charging cable for Apple's forthcoming flagship smartphone, the iPhone 6. The snap shows what appears to be a standard USB plug with connectors on both sides.
Reversible USB port on the new Lightning cables! pic.twitter.com/bhVKjK3xKl

— Sonny Dickson (@SonnyDickson) August 17, 2014
If true, the plug would effectively be reversible, and able to slot into a regular USB port whichever way up it is. Apple's standard Lightning 8-pin connector, which itself is double-sided and reversible, lies at the other end of the cable to plug into the iThing, it's claimed.
Crucially, the reported cable does not follow the newly unveiled USB 3.1 standard. That so-called Type-C blueprint specifies a smaller plug that is also reversible but requires a new port design, or an adapter to connect to a power wall-wart or a PC. Apple's rumored reversible plug is supposed to work with existing USB sockets.
The Cupertino giant is said to be just weeks away from unveiling its next iPhone model at a special event planned for September 9. The company is believed to be preparing to tout not one but two new smartphones (though the larger-screened model is said to be facing delays).
Apple has a history of adopting and advocating various plug designs – from Thunderbolt and Lightning connectors to GeoPort and Firewire sockets. ®
Sponsored: How to simplify data protection on Amazon Web Services