Brits' borked Samsung kit held up after repair centre slips into administration
What ... you don't know where my borked slab's gone?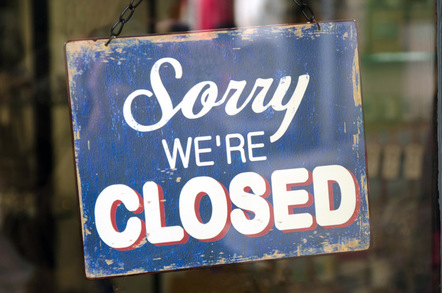 British Samsung repair centre Samuel King Intelligent IT Solutions has gone under, leaving folks stranded without their serviceable Sammy equipment.
The repair firm, which fixes mobiles, TVs, laptops and other Samsung tech, said on its website that it had gone into administration, without giving any further information other than a phone number.
Reg reader Steve said he'd been given the run-around by Samsung's customer service when he tried to find out what had happened to his touchscreen laptop. He said Samsung didn't seem to know that its repair partner had gone out of business.
Steve had been trying to get in touch with Samuel King for over a week before he gave up and called Samsung's customer service helpline on Monday. Despite promising to find out what was happening and let him know, he had to call again yesterday, when the operative said that they were looking into it.
"So I decided to call Samsung UK in Chertsey and got through to one of the executive's PAs and when I told her Samuel King had gone out of business she hadn't a clue," our plucky reader said.
"I told her if I didn't get a reply that afternoon I'd walk into their offices and wait for a reply. Soon enough, someone called back saying that Samsung would be retrieving all customers' equipment today (14th) but didn't know the status of any of it. She did offer me to have it delivered to my address directly in whatever condition it was in - fixed, unfixed or in bits. I replied they could deliver it in a Tesco's bag for all I cared at this stage!"
Steve said he was very unhappy with Samsung's customer service.
"For a company like Samsung to treat any individual the way I have been given the runaround is a joke," he fumed. "And still they haven't gone public with the news. They may invest in tech, but they've forgotten how to treat the end user."
A Samsung spokesperson told The Reg that the firm was trying to help customers of the repair centre.
"Samsung has been made aware of the complaints regarding Samuel King IT Solutions and delayed repairs. Samsung has issued a notice at the entrance of the repair centre notifying customers that if they have recently left their in-warranty Samsung device for repair and have been unable to arrange collection, to contact the Samsung escalations team directly," they said.
"We are doing all we can to expedite customer repairs as quickly as possible and apologise for any inconvenience this has caused." ®