Microsoft punts FREE Office 365 mail migration, but some are not chuffed with the idea
Mmm, drink from our delicious fountain o' cash, partners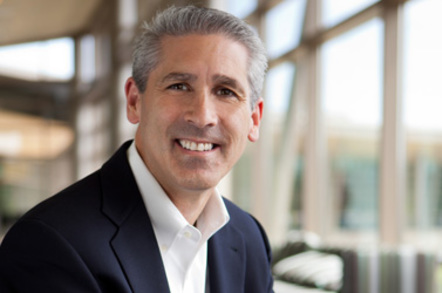 Microsoft will roll out free email migration services for Office 365 punters from the start of next month as it tries to accelerate adoption.
At the same time, it is preparing to once again hurl buckets of cash at channel partners, those selling higher margin stuff, with the aim of getting customers to buy more cloudy applications.
Under a revamped Fast Track programme, first unveiled last year to boost uptake, Microsoft is hiring hundreds of engineers to do the low-level integration work, something that has split partner opinion.
For customers with 150 seats or more, Microsoft will push the migration button for free but those wanting to move further up the stack to deploy cloudy versions of SharePoint or Lync are to be directed to partners.
In those situations, say our sources, Microsoft will cough $15 per seat from 150 up to the first 1,000 seats, and $5 per seat thereafter, up to a maximum of $60k per customer. This is to be used to discount the cost of those services.
Quite how many resellers will be able to find a customer with more than 100,000 users that wants to move to Microsoft's cloudy is a moot point.
The American software developer did not confirm the level of discounts to be offered, or indeed the number of engineers it is recruiting in Blighty or elsewhere.
But it told us the programme is a "quick and predictable way" to promote "widespread use", and it will still require channel types to do the nuts and bolts on site support, including change management, rollout planning and scheduling, end user training and integration with lines of biz.
Redmond's thinking here, or so says one of our loquacious contacts, is that preliminary work to bag new customers is often expected free of charge, and doesn't always lead to an immediate sale.
"It can be a 12 to 24 month gestation period," said one Office 365 cloud solution expert. "Microsoft realises this and is in a better position to shoulder those costs. It wants to accelerate adoption".
Another told us the move may go down badly with some partners: "Microsoft will take the low value activity of mail migration, pushing the button, and we'll do the heavy lifting - Active Directory remediation, co-existent servers, analysis of the estate, training, project management".
Our source also told us "most IT departments" don't want to consider moving to SharePoint or Lync online until they migrated mail. Other partners are concerned Microsoft will start with free migration and move onto other services they offer.
Talking to The Channel, Phil Sorgen, global partner veep, unsurprisingly agreed with the camp that believes the Fast Track programme will provide a richer environment for cloud service providers.
"In my long history in this industry, every time either a technology or an offer has tackled what I'll call highly repeatable or tasks that can be automated and managed remotely [which] accelerate customer demand, it has consistently opened new opportunity for partners". ®
Sponsored: Minds Mastering Machines - Call for papers now open