MPs to gaze upon biometric data industry's ID-gobbling tech
Fresh laws may be needed to regulate burgeoning sector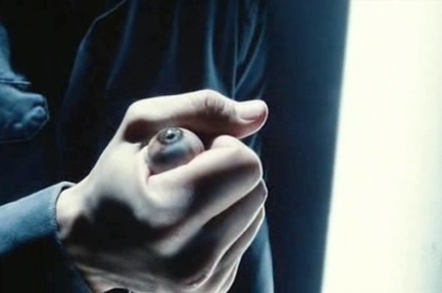 The growing use and slurping of biometric data is to be probed by MPs sitting on the UK's science and technology committee this autumn.
An inquiry has been opened following the failure of the Home Office's Iris Recognition Immigration System, which was axed by the Tory-led coalition government in 2012.
Politicos on the panel are seeking written evidence from interested parties to help them delve into future plans for biometric data, which includes fingerprints and other ID info fed into computer systems.
The panel is particularly interested in how government and the private sector might implement and regulate new tech that heavily relies on biometric data. MPs will, among other things, mull over whether existing laws on the collection and storage of such sensitive information are effective enough.
The committee said:
Commercial organisations ... are starting to play a greater role in both developing and using biometric data and technologies. It is anticipated that this trend will continue over the next decade, particularly as the financial costs, and computational resources required, decrease. Some commercial uses are already mainstream.

Social media sites offer facial recognition software to assist users tagging uploaded photos, while accessing some mobile phones depends on fingerprint recognition rather than entering a passcode.

Supporters contend that technologies relying on biometric data have transformed identity authentication. However, concerns continue to be raised about data protection, loss of privacy and identity theft.
Those interested in the inquiry have until 26 September to submit their views to the committee, which will examine the evidence later this year.
Last year, the Home Office revealed plans to spend up to £16m on facial recognition technology for the Identity and Passport Service (IPS).
A tender notice in the Official Journal of the European Union (OJEU) in March 2013 showed that Theresa May's department was on the hunt for providers of a Facial Recognition Engine and a Facial Recognition Workflow for the IPS.
The government said at the time that suppliers who successfully bid for the contracts - worth between £1m to £4m, and £6m to £15m respectively - would be required to develop tech that can also be reused by other public sector bodies. ®
Sponsored: Detecting cyber attacks as a small to medium business