Learn about Microsoft Cloud OS platform
Transform the Datacentre workshop takes to the roads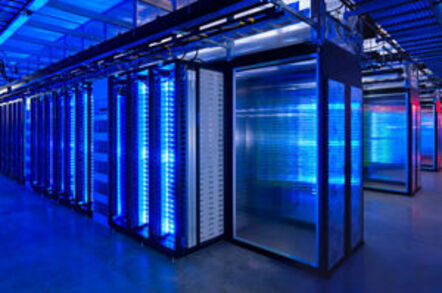 Promo Microsoft UK is spreading the word on Windows Server 2003 EOS and Cloud OS with a series of free half-day events delivered jointly with strategic partners across the UK.
Here is the pitch:
Microsoft Cloud OS helps you transform your datacentre and leverage the cloud to reduce cost and provide the flexibility and scale to deliver new IT and business services faster.

Microsoft's Cloud OS approach delivers a consistent and comprehensive set of capabilities via Windows Server, Hyper-V, System Center and Microsoft Azure, across 3 clouds: your on premise datacentre, Microsoft Azure and/or service providers, allowing you to take advantage of the private, public and hybrid cloud on your terms.
.And don't forget that Windows Server 2003 will reach end-of-support in July 2015. So this is a good time to learn about Microsoft Cloud OS and the role it could play in your private, public and hybrid clouds.
Let's drill down to the "Transform the Datacentre" workshop agenda for the day.
09:30-10:00 - The Microsoft Cloud OS Story
10:00-10:45 - Building your Private Cloud on Windows Server and Hyper-V
10:45-11:30 - Managing your Private Cloud with System Center
11:30-11:45 - Break
11:45-12:30 - Extending your Datacentre to the Public Cloud with Microsoft Azure
12:30-13:15 - Considerations when Migrating to a Modern Platform
13.15-13.30 - Licensing & Next Steps
13:30-14:00 – Lunch
You can find all the dates and locations and register for these free events here.
Sponsored: What next after Netezza?