Japanese boffins invent 4.4 TREEELLION frames per second camera
Now you really can watch a hummingbird fly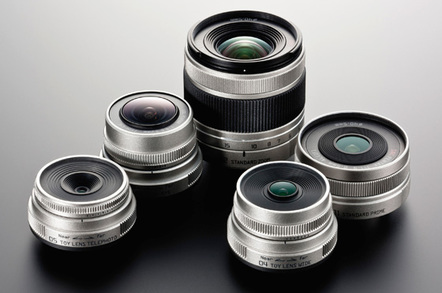 Japanese boffins have invented a way to shoot video at 4.4 trillion frames per second.
You read that right. 4.4 trillion. As in a million times a million, or 1012.
The camera uses a technique called "Sequentially Timed All-optical Mapping Photography" that, as explained in Nature Photonics, uses "all-optical mapping of the target's time-varying spatial profile onto a burst stream of sequentially timed photographs with spatial and temporal dispersion."
The "all-optical" reference is important, because other high-speed photography techniques require two observations. By offering a way to capture such small slices of time with only one look, the boffins behind this innovation believe they have a chance to "capture plasma dynamics and lattice vibrational waves, both of which were previously difficult to observe with conventional methods in a single shot and in real time."
Details on the camera are sketchy, but it appears to have a shutter of some sort. A very rapid one.
Sadly the resolution at which this camera works is poor: it captures images at 450x540 pixels, or just 0.2 megapixels. Storage vendors will doubtless drool regardless, then mention this gadget endlessly in their big data boosting spiels. ®