TracBeam sues Apple over location
Find my troll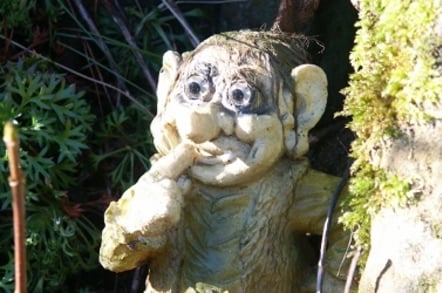 TracBeam, which earlier this year sued Google and Ericsson over location technology, has launched against Apple on the same grounds.
The company's complaint alleges that Cupertino is infringing four of its patents covering using base station signals to estimate the location of mobile phones.
The patents (listed in full at the end of the story) cover the use of reflected signals from one base station to work out where a mobile handset is, the use of multiple base stations to estimate locations, and gateways implementing the technology. Most of the patents date to the latter half of the 1990s, and were issued between 2007 and 2011.
As always in such cases, TracBeam wants money and an injunction preventing the sale of infringing devices. These, the company says, include the company's location service for iOS and Mac OS, along with a list of apps that covers "Maps, Siri, Safari, Find My iPhone, Camera, and the iAds network".
The filing notes that TracBeam has also filed against AT&T and T-Mobile, and that Google recently settled its case.
The patents in the filing against Apple are US patents 7,298,327, 7,525,484, 7,764,231, and8,032,153.
The case is being heard in the US District Court of the Eastern District of Texas. ®
Sponsored: Becoming a Pragmatic Security Leader