Stephen Hawking biopic: Big on romance, not so much with the science?
Trailer suggests movie goes easy on the physics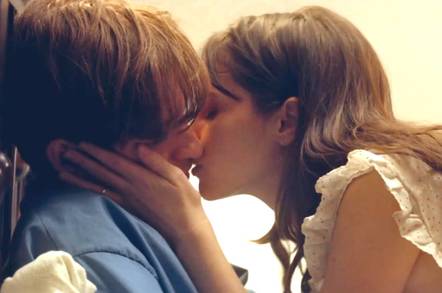 Video The first trailer for Stephen Hawking biopic The Theory of Everything hints at a movie heavy on the romance and tragedy of the renowned physicist's life.
Trailer for Stephen Hawking biopic The Theory of Everything
The film, based on Travelling to Infinity: My Life with Stephen, the memoir of Hawking's first wife Jane Wilde, covers Hawking's years as a student at Cambridge University, meeting Wilde, his diagnosis with motor neurone disease and his life up to the tracheotomy that resulted in his now-famous robotic voice.
It's unclear from the trailer if the movie will also show the break-up of his marriage to Wilde in the 1980s.
Of course, the same period of time also covers his explorations of the Big Bang theory versus the Steady State idea of the early Universe and the beginning of his research into the idea that the whole Universe sprang out of a singularity and other black hole theories, so the film presumably won't be completely devoid of science.
Hawking will be played by Les Misérables star Eddie Redmayne, with Felicity Jones as Jane Wilde. The film is due for an awards-season-run release date of 7 November, following a screening at the Toronto International Film Festival.
The movie will be directed by Brit James Marsh, who won an Academy Award in 2008 for his documentary Man on Wire chronicling Philippe Petit's 1974 high-wire walk between the Twin Towers of the World Trade Centre.
The Theory of Everything is not the first biopic of Hawking's life. A BBC TV film called Hawking was made in 2004, with Benedict Cumberbatch in the title role, covering much the same period in his life. ®
Sponsored: Becoming a Pragmatic Security Leader