How to deal with server hogs: Throw them out of the frying pan and into the Solidfire?
Cloud flasher goes on-prem for big biz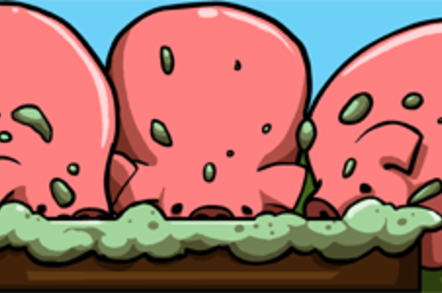 Blocks and Files Not content with eliminating unruly neighbours in cloud servers, Solidfire is bringing its QoS-focussed flash array tech to enterprises too.
Up until a couple of months ago it had reached a 70:30 split between cloud service provider (CSP) customers and businesses. Now that's running at a 50:50 split. Marketing veep Jay Prassl says Solidfire has more than doubled its revenues quarter-on-quarter for the last three quarters; crazy growth, we're told.
It has offices in EMEA, Singapore, and Australia, and is distributed in South Korea and Japan.
What's the big deal?
It's all about enforcing quality of service (QoS): if you are a cloud service provider, you don't want to irritate customers with intermittent periods of bad service because one or two users are hogging your array hardware.
The multiple tenants of your cloud storage array should get what they pay for in terms of array compute, storage and interface bandwidth. That's the selling point of Solidfire's software: it parcels up array resources for tenants and won't let them overstep the mark by hogging unpaid-for resources.
There are other aspects to this QoS, such as access protection, providing a billing interface, etc, but you get the idea: noisy neighbours are quietened. It turns out the enterprise users are like CSP tenants: they need nannying so they don't take away array resources from other users. Imagine various business units, back office applications, periodic accounting runs, sales databases and so forth, competing for resources.
What works for moderating tenant array access in the cloud also works for multi-user access in the data centre, and Solidfire is reaping the benefits of that: it's signed up customers like Endicia, a mailing label printer/deliverer for shops on the Amazon website.
Prassl says Solidfite integrates well with VMware, providing functionality generally equivalent to VVOLs now, with seamless migration to VVOLs promised when they arrive next year. He said: "We can allocate a specific level of performance to a volume and when the volume is moved the performance level is moved with it."
Solidfire believes it has software that is unique and will be difficult for other all-flash array vendors to retrofit to their operating systems. Taken at its word, Solidfire is bursting onto the enterprise all-flash array scene and will provide strong competition to EMC's XtremIO, IBM's FlashSystem (Gartner-nominated market leader in enterprise flash), Pure Storage, and others like HDS, NetApp, Cisco and Violin.
There's a Gartner all-flash array Magic Quadrant due soon and Solidfire hopes to be in the visionaries section. ®
Sponsored: Becoming a Pragmatic Security Leader