Maybe it's because I'm a Londoner: Capital is top target for computer thieves, say police
Got a tablet on you? NOT ANY MORE, sucker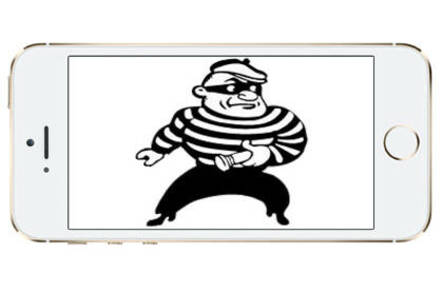 Computer kit including smartphones, laptops, tablets and desktop themselves, is twice as likely to be stolen in reported thefts in London compared to other regions in the UK.
A series of Freedom of Information (FOI) requests from security and communications firm ViaSat revealed the theft of electronic devices crops up in 34 per cent of all thefts in London, compared to 17 per cent in the rest of the country.
It makes sense that the stealing of technology might be more prevalent in cities than rural areas, but FOI requests by ViaSat discovered that London far outstrips every other urban area in the country for theft of shiny electronic gizmos.
Only Greater Manchester comes close – with around one in four thefts (24 per cent) featuring technology. Merseyside reported 15 per cent, less than the national average.
A total of 1,350,434 thefts were reported by UK forces that responded to ViaSat's request, of which 290,651 involved electronic equipment. Of the 290,651 thefts involving computer equipment reported by police forces across the entire UK, 42 per cent were reported by the Metropolitan Police. The loss of these devices is bad enough by themselves but even more damage can potentially result because of the potential exposure of private information.
"As we live more and more of our lives electronically and online, so the amount of sensitive information held on electronic devices is increasing exponentially," said Chris McIntosh, chief exec ViaSat UK. "From bank account details to health information and even personal secrets, our pictures, emails, texts and files can reveal a huge amount about us." Individuals were at much greater risk of theft than organisations: only six per cent of thefts of electronic goods in London were reported by a public or private sector organisation."
"Crimes such as burglary, theft from the person and robbery resulted in far more electronic equipment being taken than crimes directed against business such as shoplifting and non-domestic burglaries," he concluded.
The high rate of theft of electronic goods in London are not just because it is the wealthiest and most populous area of the country but also because the nature of people's work in the capital mean that they are likely to be carrying technology around with them more often, according to ViaSat.
ViaSat contacted each of the 46 police forces in the UK to request statistics on thefts between March 1 2013 and February 28 2014. It also requested the number of thefts where computing and communications equipment capable of holding sensitive data had been stolen as well as breakdown on whether thefts had been reported from individuals or organisations. In total, 35 police forces were able to provide the information required. ViaSat's calculations are based on these figures alone. ®
Sponsored: Becoming a Pragmatic Security Leader