GCHQ recruits spotty teens – for upcoming Hack Idol
Aims to steer 12 to 18-year-olds towards infosec careers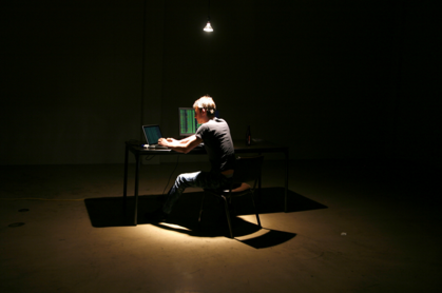 The GCHQ-backed Cyber Security Challenge UK is bringing cybersecurity education to UK schoolkids aged from 12 to 18 with the importation of the US-created Cyber Patriot programme.
The US Air Force Association ​CyberPatriot youth programme involves as battle of wits in cyberspace involving 1,500 international teams of under-18s representing countries ranging from Japan to South Korea. The scheme is credited with engaging more than a quarter of a million children in cybersecurity across the US.
Four in five (80 per cent) youngsters who participated in the US programme said they aimed to pursue higher education in cybersecurity or another STEM (science, technology, engineering and mathematics) field, according to US Air Force Association polling. This compares to a national average of only 13 per cent selecting science and technology degrees. The vase majority (86 per cent of the 254 survey respondents) said that their participation in CyberPatriot somewhat or significantly impacted their career and educational goals.
CyberCenturion, as the scheme will be called in the UK, will sit between the existing Cyber Security Challenge schools programme for secondary schools, and the main Challenge competition programme. Sponsors include US defence giant Northrop Grumman Foundation.
Backers claim the UK CyberCenturion scheme will pit "thousands of British Army cadets, scout groups and hundreds of schools and colleges across Britain" against each other in face-to-face team-based national cybercrime contests. The whole set-up is based on real challenges existing professionals face, as organisers explain.
CyberCenturion is played by teams of between four and six people. Each team must include a responsible adult as the liaison between the organisers and the participants and the participants must be 18 years or under when the game is played. The competition consists of two rounds. Both rounds involve downloading a virtual computer image full of vulnerabilities that could present opportunities for a cyber criminal.

The teams have approximately six hours, within a window of approximately two days, to identify and fix these vulnerabilities. The game runs on an internal clock, so judging can be based both on the vulnerabilities identified and fixed and the time taken to complete the task.

Different scores are assigned to each vulnerability depending on its complexity with an increase from basic to advanced level weakness as you move from the first to the second round. The scores from both rounds are combined to create a final result and the top six teams will advance to a face to face showdown in April 2015. The prizes on offer for those who win the grand final are all career enhancing opportunities such as internships at Northrop Grumman and places at industry conferences.
The team competition begins in October with a practice round, followed by two competition rounds. More details on the competition itself along with information on how to register can be found on a Cyber Security Challenge microsite here. ®
Sponsored: Becoming a Pragmatic Security Leader