China to test recoverable moon orbiter
I'll have some rocks and a moon cheese pizza please, home delivery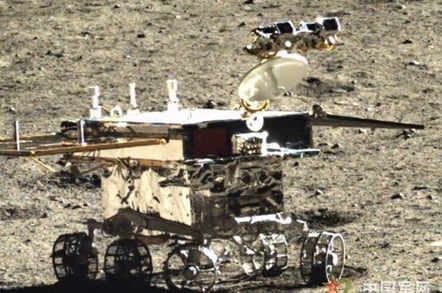 China is about to launch a lunar orbiter capable of returning home.
The nation's State Administration of Science, Technology and Industry for National Defence announced over the weekend that the craft has been built and taken to the Xichang Satellite Launch Center.
When it launches later this year, the un-named craft is expected to travel to the Moon, spend some time orbiting it and then head back to Earth.
The craft is a precursor for Chinas next major Moon mission, Chang'e-5, which is planned to bring samples of lunar material back to Earth.
This test is therefore a practice run for Chang'e-5, a mission China will be rather keen to have succeed after its Yutu lunar rover failed after just a few weeks' operation. China is very ambitious in space and the demise of the Jade Rabbit, as Yutu translates, would not have gone down well.
That the USA has subsequently been able to point at successes like Curiosity clocking up two years on Mars, and Opportunity beating the all-time off-world driving record will have the Middle Kingdom keen to post some milestones of its own.
The test orbiter is expected to fly by the end of the year. ®
Sponsored: Becoming a Pragmatic Security Leader