2,285,295 Aussie logins nabbed in Russian password haul
Thousands of .au sites p0wned and thrown to the winds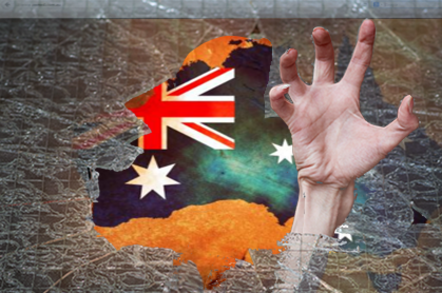 More than two million unique login credentials for Australian internet users were stolen as part of the massive haul of 1.2 billion passwords by a Russian hacker outfit.
Earlier this month Hold Security reported that Russian hackers under the group dubbed CyberVors amassed the largest ever cache of stolen website passwords through automated and botnet-driven SQL injection attacks against horribly insecure websites.
The hackers reportedly amassed a staggering 4.5 billion username and password combinations including many duplicates, or 1.2 billion unique pairs.
Of these, 2,285,295 compromised accounts related to email addresses ending in '.com.au' and included corresponding passwords, Alex Hold told The Register.
At least 5929 Australian '.com.au' websites were found in the hacker haul which were either exploited or vulnerable to exploitation via SQL injection.
Those numbers could be higher if other suffixes such as '.net.au' were included. This would catch mail accounts from Australia's two biggest internet providers BigPond and iiNet, among others.
The figures could grow further still since other popular email accounts such as Google's Gmail and Microsoft's Hotmail (one of this reporter's less-significant passwords was nabbed in the breach) did not indicate the location of users by top level domains, and notoriously insecure government websites were omitted.
Hold declined to name or provide further descriptions of the hacked websites, such as country of origin or verticals, which ranged from small businesses to large household name organisations. He was contacting some of the affected website owners to alert them of the compromise.
The intelligence bod has, like others in his field, established tendrils throughout private cybercrime websites to monitor for breaches and exploits.
He most famously revealed the huge Adobe breach in October last year that affected some 38 million users.
Hold came under fire for launching a $120 a month breach-notification service the same day news of the Russian hack broke. In a post Hold said the service was not pitched at individual users but to organisations wanting to protect their sites. ®
Sponsored: Becoming a Pragmatic Security Leader