Stalwart hatchback gets a plug-in: Volkswagen e-Golf
Swap your spare wheel for a 'leccy motor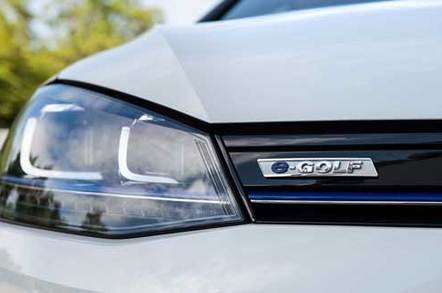 Review Of all the electric cars I've driven, the latest eco-friendly VW Golf is the one that feels most like a normal auto – that just so happens to be silent and has a stack of batteries where the spare wheel would go.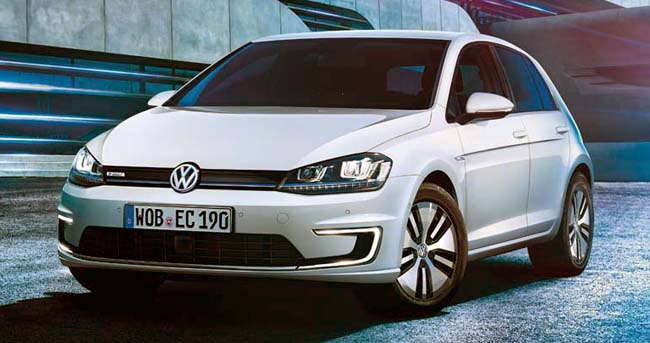 Goodbye GTI, hello Volkswagen e-Golf
While the vast majority of electric cars make a feature of their chemophobia, the e-Golf is pretty much like the petrol version. In some ways this is a reflection of just how much electric vehicles have progressed.
There is no need for all the carbon fibre, skinny tyres and reduced sound deadening that typified electric cars just a year ago. Indeed, the only weight reduction feature is the removal of the spare wheel and that's as much a result of the aforementioned batteries.

Charge of the white brigade
Furthermore, to identify that this is an electric Golf you need to look for the distinctive daytime running lights, blue stripe and sci-fi wheels. So it's a fairly standard bit of kit. And the Golf is particularly well developed as Volkswagen has been through seven generations over 40 years.
Volkswagen says that that by sharing specifically the MQB (Modularer Querbaukasten) platform or Modular Transverse Matrix on which the Golf is built – and the vast number of components from the Golf and the whole Volkswagen Group range – it can produce an electric car at prices far lower than models like the Tesla S.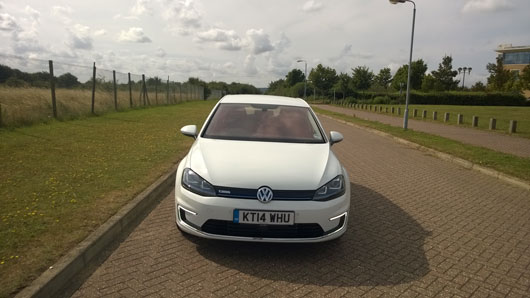 You'd have to be a deep Golf geek to spot the difference between this and an SE
It has to be remembered, however, that this is still a £30,000 car (minus the government grant of £5,000), and that this is the price point the Tesla III is aimed at. Unlike most cars, electric ones are coming down in price all the time.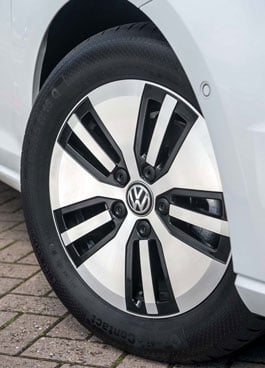 Wheels are designed to reduce turbulence in the arches
And small cars are getting bigger. As the Golf embraces middle age there is the predictable swell. At 4,255mm, the new Golf is 56mm longer than its predecessor, with a 59mm longer wheelbase of 2,637mm and 13mm wider, at 1,799mm, and 28mm lower, at 1,452mm.
It's lardy compared with an original Golf, which was 3,705mm long, 1,610mm wide and 1,395mm high. Like all electric cars the e-Golf suffers with weight. The batteries alone add 318kg to give it a total weight of 1,510 kg unladen – compared with 1,354 for the 2.0-litre TDI 150 PS. The batteries have an eight-year or 99,360 mile (159,904km) guarantee.
There is a single 85kW (115PS or 114bhp) electric motor driving the front wheels with 270Nm (200ft lbs) of torque. All this is powered by 264 lithium-ion cells rated at 323 volts and 24.2 kWh. The batteries form part of the structure and are integrated into the floor and what would have been the spare wheel space.