Officeworks recalls dangerous USB charger
Wall wart can overheat, maybe even melt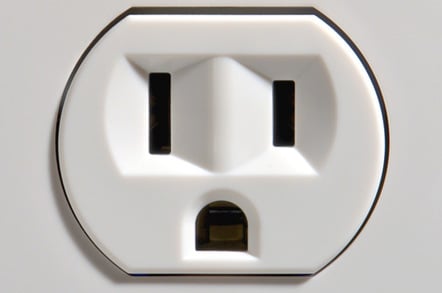 Dodgy USB chargers are in the news again in Australia, with stationery giant Officeworks recalling a charger on safety grounds.
The recall comes six weeks after the death of a Sydney woman, Sheryl Aldeguer, was attributed to an unsafe charger.
At the time Rod Stowe, the Fair Trading Commissioner in the Australian State of New South Wales (NSW), said "a young woman wearing headphones and holding her laptop was found dead with burns on her ears and chest, in an apparent electrocution".
In the latest safety warning, Officeworks has told NSW Fair Trading the chargers were at risk of overheating and melting, after an incident was reported to the company.
The recall covers devices with product number MS10071223, sold between July 19, 2013 and August 2, 2014, and Officeworks told Fair Trading that around 3,400 devices were sold nationally, with approximately 1,050 in NSW.
The company is having devices tested and assessed. Customers who have the chargers should contact Officeworks on 1300 633 423.
NSW Fair Trading states that Officeworks is also liaising with Energy Safe Victoria about the product.
Since the June incident, the NSW regulator says it's issued 17 penalty notices over dodgy USB chargers, and has inspected 2,124 items at 1,166 outlets. ®
Sponsored: Becoming a Pragmatic Security Leader