Compute+storage upstart Nutanix reveals $200m-plus run rate
Shifts more boxes... no word on bottom line, though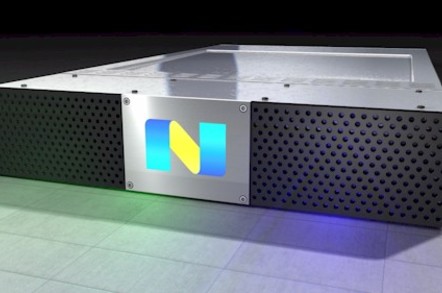 Nutanix, the converged compute+storage box-shifter is shifting more boxes and says it has reached a $200m annual revenue run rate 11 quarters after starting shipments.
Its VCP (Virtual Computing Platform) has been bought by 800 customers in 43 counties – the country total was 30 in January. The firm adds that more than 16 customers have purchased in excess of $1m in products and services – it was 13 when 2014 began.
The first product was effectively shipped in the fourth quarter of 2011. The company reached an $80m annual run rate in its sixth quarter and, five quarters later, has passed $200m.
Its Dell OEM deal should start shipments in the second half of this year and, if that goes well, we might see a $500m run rate sometime in the second half of 2015. That might excite thoughts of an IPO or an acquisition in some quarters.
Threats include EMC/VMware's Project MARVIN and competitors like Simplivity and NIMBOXX. We'd assess the market as being big enough for the startups to play separately and happily for a year or so before they run into each other.
With Dell OEM'ing Nutanix, HP and IBM could do well to make deals with Simplivity or NIMBOXX – and an agreement with either or both could change the competitive landscape significantly.
Privately held Nutanix did not disclose any bottom line goodness. ®
Sponsored: Detecting cyber attacks as a small to medium business