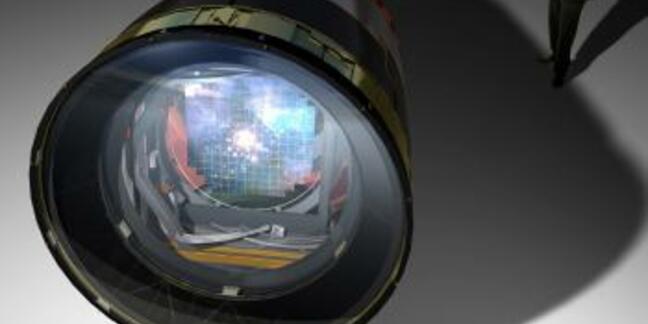 The multi-billion pixel, multi-colour, all-sky-surveying Large Synoptic Survey Telescope is getting ready to go into its main construction phase, with America's National Science Foundation approving the build budget.
The Association of Universities for Research in Astronomy (AURA) has announced the NSF funding here. Overall funding is capped at $USD473 million for the build and ten-year science program, with $USD27.5 million to arrive in financial year 2014-2015.
The LSST telescope is due to see "first light" in 2019, and in its ten-year science program, the 8.4m optical telescope will survey the entire visible sky in multiple colours each week. Its mission is to collect data that astronomers hope will contribute to their understanding of dark matter and dark energy.
As the Aura release notes, "By digitally imaging the sky for a decade, the LSST will produce a petabyte-scale database enabling new paradigms of knowledge discovery for transformative STEM education. LSST will address the most pressing questions in astronomy and physics, which are driving advances in big data science and computing."
It will also offer an open dataset, allowing members of the public to scan LSST data for themselves.
As El Reg noted in 2012, LSST data – around 6 million GB a year – will be published each week.
Site prep in Chile has already begun. ®
Sponsored: Webcast: Simplify data protection on AWS