Google's 'right to be forgotten': One rule for celebs, another for plebs
Shady 'some results' search disclaimer? Not if you're a star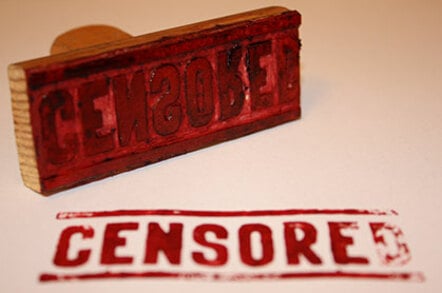 Celebrity names won't trigger a Google right to be forgotten disclaimer notice, but yours will.

A Google of most of our names will throw up this disclaimer – which makes us appear rather shady – but Stephen Fry needn't worry
Google is covering its back following the so-called right to be forgotten ruling in the European Court of Justice in May.
In a letter to Europe's committee of data protection authorities the search giant revealed that any search query involving a name will trigger the "some results may have been removed under data protection law in Europe" notification - whether requests to take down results have been received or not.
There is thus no way to distinguish between shady individuals hoping to re-write their past, wronged citizens correcting out of date information or anyone else on the internet - apart from, obviously, celebrities.
In his letter to the EU's data protection authorities, Google's global privacy counsel Peter Fleischer stated: "Most name queries are for famous people and such searches are very rarely affected by a removal, due to the role played by these persons in public life, we have made a pragmatic choice not to show this notice by default for known celebrities or public figures.
"The notification is intended to alert users to the possibility that their results for this kind of query may have been affected by a removal, but not to publicly reveal which queries were actually affected," he said.
REAL people are looking at requests - Google
According to Google, France submitted the most removal requests - around 17,500 - closely followed by Germany, 16,500, with around 12,000 from Britain.
Just over half of the requests were approved and each one was looked at by a real person.
"We are not automating decisions about these removals," said Fleischer in the letter seen by us. "We have many people working full time on the process, and ensuring enough resources are available for the processing of requests required a significant hiring effort."
Despite this, Google was keen to point out that its economic interest plays no part in deciding on the merits of each request. "It is in a search engine's general economic interest to provide the fastest, most comprehensive and most relevant search results possible. Beyond that, abstract consideration, however, our economic interest does not have a practical or direct impact."
However citizens who put up information about themselves that they now regret, cannot expect an easy ride. "If the data in question was made public by the data subject, this is a factor to be considered in favour of not removing a search result linking to such data," said Google. The search giant says in such cases it generally advises the requester to remove the content themselves.
If Google does remove a link to misleading data, the action will only be performed for searches via its European country-specific top level domains - google.be, google.de, google.fr, etc. According to its letter, fewer than five per cent of European users use google.com and Google thinks most of those are travellers. Of course, in the future it may well be searchers wanting to see results without the de-indexed results removed.
As for website publishers who have had content de-listed, if you want find out about it, you have to be signed up for Google's Webmaster Tools service. Webmasters can then choose to be notified by email of any de-indexing or can find the information on the service dashboard.
"We think that it is important to let third party publishers know when we stop linking to their sites," said Google in its letter. "We have already started receiving complaints from webmasters about the removal of links to their sites, and we already face challenges from publishers about removal decisions that result in reduced traffic to their sites."
Google says that such challenges have already led to decisions being overturned and search results reinstated: "Historically, we have seen many cases of business competitors trying to abuse removals processes to reduce each others' web presence."
One study estimated that more than 50 per cent of copyright-related removal requests originated with competitors targeting each others' sites. It's too early to say yet if the same will happen with the so-called (but not-really) right to be forgotten. ®