African samba queen: Don't cut off pirates' net connections – cut off their FINGERS
'What is more wicked than piracy?' Hmm, let's think...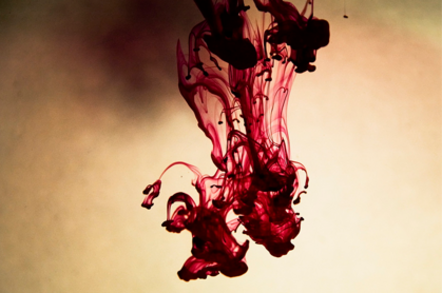 Sick of anti-piracy schemes that don't work? Bored with endless debates about whether or not to sever infringing downloaders' connections? How about a real deterrent – like amputation?
That, according to reports out of Nigeria, is what one of that country's most prominent performers is suggesting. African samba crooner Stella Monye, according to Nigeria Films, is sick of having her songs pirated and wants a more direct punishment for the perpetrators than mere fines.
Nor does Monye stipulate a simple amputation. Her "graduated response" suggestion starts a finger at a time: "Cutting their fingers off will stop them, by the time you cut off two people's fingers others will stop," she tells Nigeria Films. "They will learn and it will be faster in stopping them; without a drastic measure they won't stop".
The fine cited in the story is 10,000 Nigerian Naira, which is in the vicinity of $60 (£36). So we guess that a hand with five fingers rates at a total of $300 (£177).
The report from AllAfrica quotes Monye as saying: "What is more wicked than pirating someone's intellectual property and making the person suffer without getting anything from all the money he invested in the works?"
From El Reg's soft point of view, mutilation ranks fairly high on the "wicked" stakes. And we shudder to think what bits would go missing from the operators of BitTorrent sites once they'd run out of fingers.
But we're almost certain that our commentards can think of something to top Monye's suggestions... ®
Sponsored: Becoming a Pragmatic Security Leader