China rips Apple out of govt IT mail-order catalogue – report
So much for the Tim Cook love-in*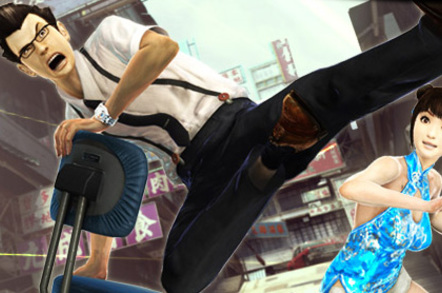 +Comment Apple's most popular products are set to vanish from Chinese officials' boardrooms after the People's Republic reportedly struck them off the official procurement list.
Ten gizmos including the iPad, iPad Mini, MacBook Air and MacBook Pro can no longer be purchased for use by the Chinese state bureaucracy, Bloomberg reported unnamed officials who'd "read the document" as saying.
Although its accuracy has not yet been officially confirmed, the list appeared to show that Chinese bureaucrats can still purchase products built by Dell, Hewlett-Packard and Lenovo.
This run-down of officially sanctioned suppliers is usually produced by the National Development and Reform Commission in partnership with the Ministry of Finance. It will not be updated until January 2015, meaning that Apple could miss out on a huge chunk of potential revenue.
This means that no iThings will be bought by any of China's government ministries or local outposts. Neither will a single member of the many departments of the Communist Party be allowed to worship at the altar of Apple (or the latest model of this altar, if you want to be accurate).
Currently, there has been no official admission of this policy from China and the list of companies deemed worthy of a place on the procurement list has not been made public.
The latest one-inch-punch aimed at Apple is the latest in a list of blows the firm has suffered in China. A recent report on state-sponsored TV alleged the iPhone's tracking system was a threat to national security. It's little wonder Beijing feels threatened, after leaks from rogue NSA sysadmin Edward Snowden revealed that the US was hellbent on spying on pretty much everyone, pretty much all of the time.
China: Microsoft raids are not over yet
The State Administration for Industry and Commerce also raided Microsoft and Accenture offices in Beijing, Liaoning, Fujian and Hubei as part of an antitrust investigation.
Although Chinese government has been reticent about Apple, it has published blow-by-blow accounts of the Microsoft anti-trust case on official websites, including this ominous warning from the State Administration for Industry and Commerce (SAIC):
"Microsoft should strictly abide by Chinese laws and may not interfere in any way hinder investigation of the case, to ensure an objective and impartial investigation of the case."
The Chinese do not seem to have made the same kind of public demands of Apple, at least not yet. Interestingly, State organs aren't particularly keen on telling the world about their plans anyway, judging by the fact some parts of its websites haven't been updated for more than five years.
The SAIC's English-language news section, which is helpfully translated as "Activities and Speeches", remains untouched since 2007, when Zhou Bohua, secretary of the Party Leadership Group, creepily told "units at all levels" to "follow the guidance of the Deng Xiaoping Theory and the important thought of the Three Represents to implement the scientific development concept and the strategy of building a harmonious socialist society".
What that means, he goes on to say, is that all businesses need to help ensure other firms stick to the letter of the law.
"Efforts should be made to... crack down on illegal acts to create a standardized, orderly, harmonious and civilized market and social environment, and accelerate the building of sound social morality by giving priority to launching a campaign to promote ideological progress among the public," he roared.
+Comment
If your correspondent can wade in here with his own opinion for a bit, Apple might help to create a "harmonious and civilised" world by making a solemn promise to never, ever change the size of its laptop plug sockets ever again or vowing to keep the iPhone dock the same shape for the rest of human history.
Better still, the fruity firm might want to stop charging SIXTY-FIVE BLOODY QUID for a Macbook power cable. ®
* China got its own "dazzling day" for the launch of the latest iPhone, as well as personal visits from CEO Tim Cook, who was keen to butter up local telcos.
Sponsored: Webcast: Why you need managed detection and response