BT FON fail: Telco CHARGES customers for FREE Wi-Fi usage
Stand by for idiot cops dispensing irrelevant 'don't share your Wi-Fi' advice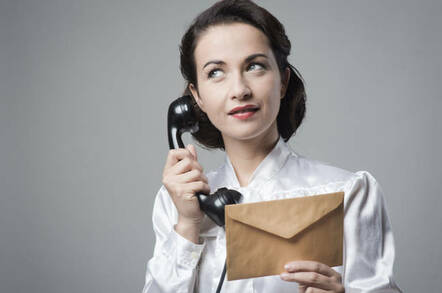 Telecoms giant BT has admitted charging a number of customers for the traffic racked up by its FON services, which uses a portion of each customer's Wi-Fi connection to provide hotspots accessible to the public.
A few weeks ago The Register reported that bungling cops in the grim north of England didn't understand the idea behind BT's FON Wi-Fi hotspot network.
Yet it now appears that BT itself doesn't have a scooby about its own systems either.
El Reg has learned that just over a thousand customers were affected, after a source told us a tiny percentage of all BT Consumer broadband customers were hit by the billing problems. BT's total broadband base is 7.385 million people. The firm doesn't separate out its consumer numbers, but they are understood to make up the bulk of the accounts.
From 12 June to 10 July, the traffic generated by FON was added on to a number of customers' usage statistics, although BT is staying tight-lipped about exactly how many.
Some customers began to notice charges added to their bills, which were caused when the total amount of traffic exceeded the amount they were contracted to pay for each month.
A thicket of comment threads with titles like "Broadband Usage Massive Surge" quickly sprung to life and were quickly populated by BT customers intent on venting spleen.
One BT broadbander said on BT's own forums that she and her partner "barely even check our emails of an evening", yet had almost hit the 20GB usage limit. Other forum members had quickly twigged on to the problem with FON.
PaddyB, who rejoices in a "BTCare Community Mod" title, admitted the problem and took to the BT forum to mollify the angry customer beast – sorry, base.
An issue with BT-Wi-Fi/FON usage accounting process between 12-June to 10-July meant that for a very small number of customers, FON/BT-Wi-Fi traffic hasn't been excluded from their normal Internet usage. We're really sorry about this, the problem that caused this to happen is resolved now.
There are other ways the FON charges end up on people's bills, BT sources told us. Some people use their allowance of internet and then swap to FON. These customers may have been charged for the FON access as if it was ordinary, metered broadband.
The BT team are now working to refund any extra usage charges.
We pressed a BT spokeswoman to tell us the number of customers affected, but she would only reveal it was "really, really tiny".
It used to be said that an Englishman's home was his castle. But now it might properly be called his hub - and woe betide anyone who pulls the cables out. ®
Sponsored: Becoming a Pragmatic Security Leader