EMC veteran Poole jumps into UK channel director's chair
Public sector and service provider boss bags third role (and it's a sticky wicket)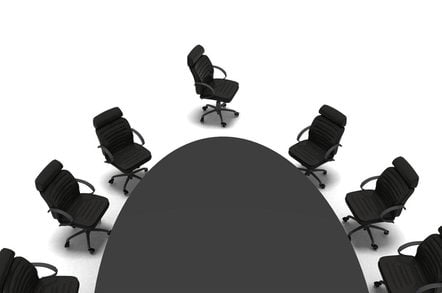 Time is going to become a precious commodity for EMC's latest channel boss, Russell Poole. Along with his new big cheese role, he also plans to hang onto his other day jobs of heading up the public sector and service provider teams.
The company veteran is to replace Terry Beale - who has taken on a Euro role running the XtremeIO biz - and will need to draw upon all his conciliatory skills to appease some channel partners upset by pending programmatic changes.
UK and Ireland boss James Petter said Poole's role is "crucial" as tech gradually shifts to a cloudy consumption model and EMC moves more of its one-time directly transacted customer business to channel partners.
The new channel honcho is entering a situation in which a number of medium-sized partners are revolting against the revenue thresholds due to be initiated when the Business Partner Programme launches at the start of 2014.
Under the soon-to-be phased-out Velocity scheme, resellers were not required to hit revenue thresholds - accreditation was based on technical skills - but under BPP, participants must sell $65m of EMC kit a year to become top tier Platinum partners; $15m for Gold; and $2m for Silver.
Some fear they will be demoted from their current standing in Velocity, though the top tier Platinum is a new segment that did not exist previously.
Each tier of the programme offers incremental rewards for those that travel further up the certification stack, so a reseller's footing has potentially large financial implications.
In response, EMC last week took the arrogant bold step of telling partners to drop rival brands and commit to it or be left by the wayside when the BPP rolls out in January. ®