Apple ebook price-fix row: Stiffed readers inch closer to $450m windfall
Judge signs off on payout deal – but it's not over yet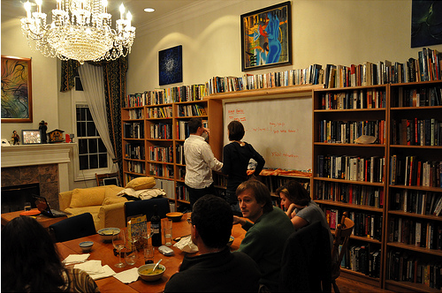 An ebooks price-fixing lawsuit against Apple in the US is close to wrapping up – with the iPhone maker coughing up nearly half a billion dollars as a result, potentially.
A US Judge on Friday granted preliminary approval to the $450m payment deal, in which Apple will settle with states' attorneys general over allegations of conspiring with publishers to artificially inflate the price for digital books.
District Court Judge Denise Cote of Southern New York said that, pending an appeal by Apple of the original verdict, the deal to settle the case will move forward to a final hearing in November. People who bought ebooks from Apple will have until October 31 to opt out or object to the class-action settlement.
Under the terms of the deal, Apple will pay $400m to cover refunds for readers who purchased titles from its iBooks online store. Additionally, the Cupertino giant will slip $50m into the pockets of lawyers in the case.
"The Court finds that the Settlement Agreement is the result of extensive, arm's length negotiations by counsel well-versed in antitrust litigation and the particulars of this case," Cote said of the agreement.
"The assistance of a well-known mediator, Antonio Piazza, reinforces the conclusion that the Settlement Agreement is non-collusive."
Apple was found by a judge to be liable for violating antitrust laws in its dealings with publishers for its ebook shop. The ruling found that the iGiant allowed publishers to set the retail prices for their titles and pay Apple a 30 per cent cut, which ultimately unfairly inflated the price of books and gouged consumers.
This model is in contrast to Amazon's approach which is to buy books from publishers and then set its own retail prices – sometimes selling titles at a loss, which is good news for book buyers and bad news for rival Apple.
The attorneys general and Apple agreed to the deal in June, and details on the settlement were made public late last month.
One hurdle, however, remains for the settlement deal. Apple has appealed the original 2013 verdict that it broke antitrust laws and, pending the decision by the court to reduce or throw out penalties against the company, the settlement could be changed or dismissed altogether. ®