Apple's iWatch may be DELAYED over sapphire glass supply problems
Fruity firm's November target may slip to the right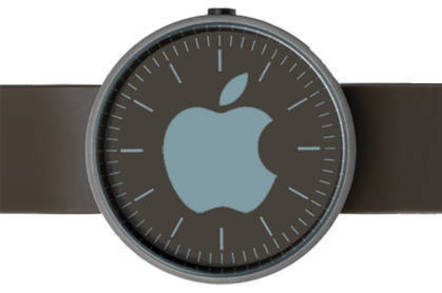 Problems with Apple's sapphire glass supply chain could mean the Apple iWatch will only be released in small numbers this year, Apple analyst Ming-Chi Kuo has predicted.
The latest leaked note from the respected KGI Securities bod has claimed that production of the iWatch will be moved back September to November.
Kuo also revised down his estimate of the volume of iWatch production from five million units this year to just three million units.
Half of these may not even come with the chimerical sapphire glass, with Apple falling back on boring old legacy glass, he added.
Kuo previously predicted that iWatch production will begin in earnest later this year, with the first iWatches emerging from factories in November. They will be available in two sizes, he suggested: one model with a 1.6-inch screen, the other with a 1.8-inch display.
Kuo's warning is the latest hint that all is not well in Apple's sapphire glass production process. Earlier this week, an analyst from TrendForce claimed there simply isn't enough sapphire glass in the world at the moment for Apple to release as many iWatches as it would like to – even though Tim Cook's merry men have opened a new factory in Arizona dedicated to making the stuff.
This being Apple, there is every chance this policy could be deliberate. Your correspondent reckons the fruity firm might be interested in choking supply a little to build demand. Naturally, few advertising campaigns work as well as seeing shelves turned barren by the crazed attentions of Apple junkies seeking to get an iHit straight into their wrist.
Would Apple do such a thing? ®