Plane grounded so cops can cuff semi-legless passenger
Alleged to have flung prosthetic leg, food at crew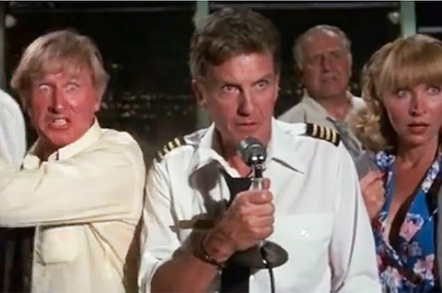 A Thomson flight from Tunisia to Edinburgh was diverted to Gatwick airport on Wednesday night after a female passenger allegedly threatened cabin crew with a false leg.
As cops escorted her from the aircraft, other passengers bade her farewell with a rendition of The Hokey Cokey, STV reports.
A Sussex Police spokesman confirmed "a 48-year-old unemployed woman from Edinburgh" had been arrested on Wednesday night "on suspicion of using threatening behaviour".
"The flight was diverted into Gatwick after it was alleged the woman had been abusive and had thrown a prosthetic leg and food at cabin crew," the spokesman told DM via the Press Association.
"She was swearing blue murder, saying she was going to do this and that and the other, so the flight was diverted to Gatwick," he added.
The aircraft finally arrived at Edinburgh at 2.30am on Thursday, three hours late. ®