Pure Data buys tech services biz Servatech
Marriage made in Yorkshire: local firms tie the knot for six figure sum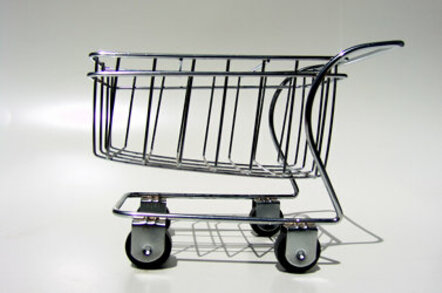 Yorkshire has witnessed some M&A channel activity with infrastructure reseller Pure Data Solutions leaping into the IT services market after coughing a six figures sum for minnow Servatech.
The deal that closed yesterday afternoon will see 38 services bods and techies at Servatech transfer to the new owners, though they will continue to operate from the Wakefield premises that now becomes the new group HQ.
Pure Data boss Stephen O'Brien made a grand claim that the buy takes the business from a local reseller to a "nationwide IT solutions and services integrator".
A 17-year old organisation, Servatech sells managed services, client hosting, remedial maintenance, DR and cloud service provisioning. It was founded by Steve Spence and Pino Pastore - the former will be staying on while the latter retires, presumably with a perfectly formed nest egg.
Graham Atkinson, who joined Servatech from rival Phoenix will oversee service operations under the new parent.
In fiscal '14, Leeds-based Pure Data turned over £14.5m and made a pre-tax profit of around £500k. It claims the acquisition will take the combined entity on a revenue run rate of £17.7m.
It employs 53 sales, admin, management and techies, and as part of the acquisition, Colin Meakin, former ICM group sales director and CEO at Concorde IT Group is to become COO for the combined business. He advised on the sale via his Excel Business Management Consulting biz. ®