Comcast, Time Warner boost net speeds in Google Fiber city – COINCIDENCE?
Aah, the power of competition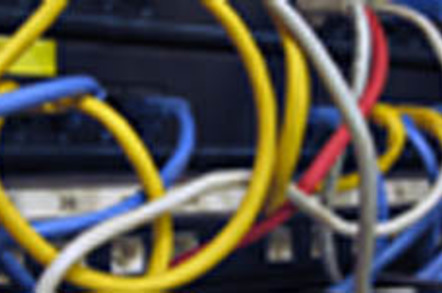 Comcast and Time Warner will hike their broadband speeds in Kansas City, which just so happens to be the first place Google Fiber rolled out.
The pair of telco giants will boost transfer rates without a price increase, the Kansas City Star in Missouri reports. Kansas City is one of the few US markets where Comcast and Time Warner have real broadband competition beyond phone company DSL: the Midwest metropolis is the home of Google's first Fiber broadband project.
The Chocolate Factory launched the service in 2012, offering citizens gigabit speeds with plans to increase bandwidth up to 10Gbps. The service has become a hot commodity, with cities offering Google concessions such as discounts on network access to launch Fiber.
Google did not return a request for comment on the matter.
That the cable giants are upgrading their service in the face of competition is ammunition for opponents of the planned Comcast-Time Warner merger. The two companies have conceded that they have little overlap in their coverage and rarely compete against one another.
A 2013 study by the FCC found that 19 per cent of Americans have only one provider offering 10Mbps or faster broadband and just 48 per cent are able to choose from three or more broadband carriers. For those renting homes and apartments with restrictions on drilling holes or laying cable, the choices can be even more limited.
Today's move could also provide fresh ammo for net neutrality advocates, who point to the lousy state of US broadband competition as an indicator that protections are needed to prevent service providers from throttling traffic and implementing extra charges.
Cable companies have various arguments up their sleeves for why broadband availability is lagging in the US. With a dispersed population and wide stretches of uninhabited land, laying cables to bring broadband service to remote parts of the country can be costly, they claim, and investments may not translate to big financial returns in areas with few potential customers. Microwave relays could be an answer, here.
The matter has been among the key points of the Obama administration's infrastructure policies. The president has pledged billions to improve broadband access in ill-served areas and public facilities such as schools and libraries. ®
Sponsored: How to Process, Wrangle, Analyze and Visualize your Data with Three Complementary Tools