Disk daddy WD dishes out more drives, but profits dip anyway
Gaming gamed WD's results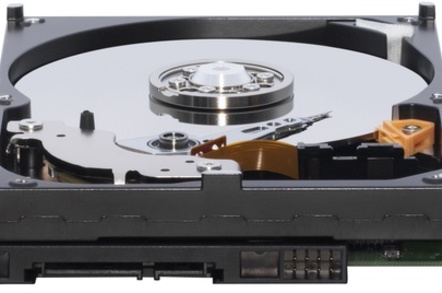 For its final fiscal 2014 quarter WD revenues were flat at $3.7bn but profits declined despite the firm having sold a greater number of disk drives. SSD sales declined compared to the previous two quarters.
The increased drive demand came from PCs, gaming devices and notebooks but, unfortunately gaming and notebook drives have lower margins.
Revenues for the quarter were flat compared to both the prior quarter and the year-ago quarter. Profits of $317m were lower than the previous quarter's $375m and the year-ago quarter's $416m. In fact, depressingly, profits have declined throughout the year:
1st quarter – $495m
2nd quarter – $430m
3rd quarter – $375m
4th quarter – $317m
Not a trend we want to see continue.
The fiscal year revenues were $15.1bn, down a smidge from the prior year's $15.35bn, while profits were $1.6bn, down a similar smidge from last year's $1.66bn.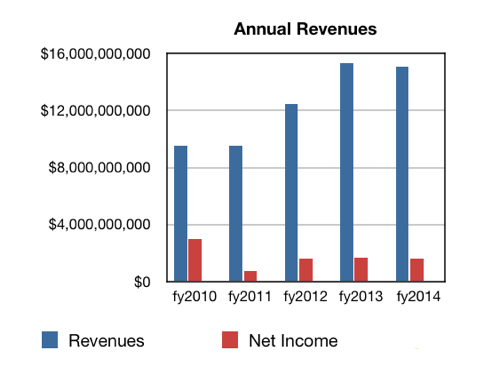 More detail was revealed in WD's Earnings call in which the enterprise SSD sales decline was explained by CEO and president Stephen Milligan: "For the last 2 quarters, we had indicated that we were in a sole-source situation. That customer has now multi-sourced ... So we're seeing our revenue ... normalised, as a result of that. We will – we expect to see revenue expansion on a quarter-on-quarter basis as we move through the back half of this year, and obviously, into 2015 as well."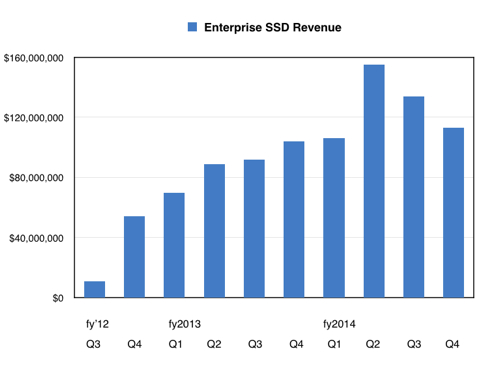 WD enterprise SSD quarterly revenues
So one customer screwed the results here? This is the second quarter of SSD revenue decline for WD. Something needs to be done to fix this.
Six terabyte drive discussion
Milligan talked about WD's two 6TB drive products: the WD Red NAS drive and HGST's He6 helium-filled disk. Answering a question about areal density which contained a spoken assumption that the 6TB Red drive was a shingled drive, he chose not to comment on that point directly: "The six terabyte product that was recently introduced, five-platter, which is clearly leading areal density point, is oriented towards the NAS market. So it's not – just to clarify, and it's not oriented towards the enterprise market, but more towards the NAS market."
We checked with WD to see if it is using shingled magnetic recording technology and the answer was an emphatic no.
Turning to the HGST 6TB helium drive, he said this is for the enterprise (read – not SMB NAS) market. It has been well received and WD's sales volume expectations have been met.
Then he revealed that it was not a "real" product: "The 6 terabyte product that we introduced was principally, I will call it, a technology demonstration. And that it's not a real product. I don't want to imply that, but we – from a customer perspective, we want to say: 'look, this is a platform that we are introducing that we want you to get comfortable with'.
"We will continue to introduce follow-on products from a helium-filled perspective that we believe will be very competitive in the marketplace, and we also believe will drive further increases from a volume perspective. So the 6 terabyte product was not an end-all [or] be-all so to speak."
Tablet fatigue
He said WD saw PC drive demand improvement because of "improving demand profile in the commercial space, which undoubtedly has to do with a Windows refresh cycle there" and "initial signs of strength in the consumer space or maybe the beginnings of some strength".
He added: "Arguably, there may be – there's a lot of PCs out there that haven't been upgraded for a while. And people, rather than, let's say, call it tablets fatigue or what have you, they're diverting dollars that may have previously gone to other devices to finally upgrading their PCs."
Milligan said WD had a good PCIe flash products roadmap with technologies acquired with the sTec, Virident and Velobit buys being integrated. We can expect product announcements then.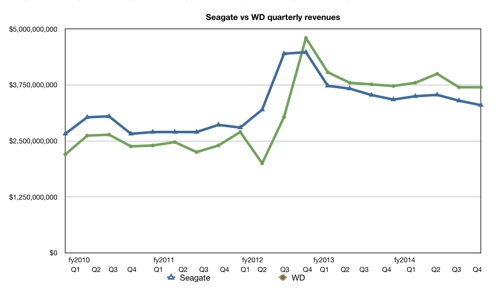 Comparing WD and Seagate's quarterly revenues, this quarter saw a widening gap between the two as Seagate revenues shrank while WD's were flat. WD has applied to a Chinese regulator, MOFCOM, to be allowed to integrate its Western Digital and HGST drive manufacturing operations. If this is granted, then manufacturing costs should go down with a beneficial impact on profits.
Things are looking good, apart from on the SSD flash front. However PCIe revenues should rise with new products expected and if, as we hope, its SSD sales and channels both grow. ®
Sponsored: Becoming a Pragmatic Security Leader