Overland Storage and BDT end four-year-long patent spat
BDT invests in Overland, Overland shares plummet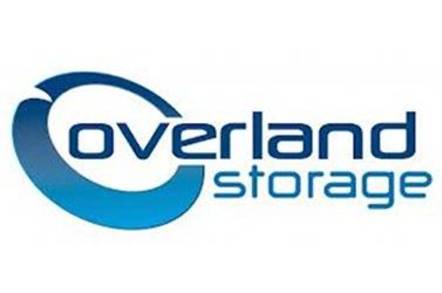 Overland Storage and BDT have terminated their four-year lawsuit in which Overland sued BDT for allegedly using its intellectual property unlawfully.
Tape automation product supplier Overland commenced its action against German tape automation supplier BDT concerning tape media handling in tape libraries. It did so on a no win/no fee basis with hotshot lawyers DLA Piper LLP.
At the time Eric Kelly, Overland's president and CEO, told shareholders: "The arrangement with DLA Piper ensures that this legal action will not involve any cash outlay for Overland Storage, and therefore maximises the return to our company and its investors."
Overland lost a trade violation case against BDT in 2012 which was heard before the US International Trade Commission, but two of Overland's patents, which the case had brought into question, were upheld.
On that basis Overland, a regularly loss-making and distressed tape automation vendor, which never recovered its ability to turn a profit after nearly being thrown out of the NASDAQ in 2009 (and again in 2010), started up patent infringement cases against Quantum, Venture Corp, Spectra Logic, PivotStor, Qualstar, Tandberg Data GmbH and Tandberg Data Corp in July 2012.
Since then Overland has bought Tandberg, so those cases fell away.
Overland is also merging with Canada-based Sphere3D, of which Overland CEO Eric Kelly is the chairman – a tangled web is being woven here. Sphere3D's so-called microvisor is claimed to deliver full functionality of a server's hardware, operating systems, and applications via the cloud to any device.
Now Overland and BDT have become best buddies, with Overland saying it has settled all claims in its patent infringement litigation filed against BDT Media Automation GmbH. A settlement agreement between the two includes a patent cross-licensing agreement and a strategic investment in Overland Storage by BDT.
Overland also agreed to dismiss with prejudice its case against PivotStor, meaning it's barred from suing PivotStor in future on this matter. That leaves the cases against Quantum, Venture Corp, Spectra Logic and Qualstar. We've asked Overland about the status of these cases and will update this story when we find out.
Overland CEO Eric Kelly said: "We are pleased that we are able to settle the litigation and move forward as partners. We can now focus on growing our market position in the tape and automation segment in collaboration with BDT and provide even greater choice for our customers."
Presumably DLA Piper's fees got paid as well.
Overland investors didn't think much of the news; the company's share price plummeted by 11 per cent to $2.99, before staggering back up to $3.10 in the day after the news was announced. ®
Sponsored: Becoming a Pragmatic Security Leader