Microsoft adds wireless industry legend John Stanton to its board
Satya Nadella backs up 'mobile-first' strategy with new director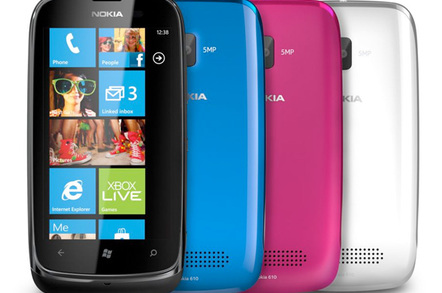 Microsoft has added some mobile expertise to its board of directors, signing up wireless pioneer John Stanton, the former chairman of broadband firm Clearwire.
Redmond chief Satya Nadella made it clear in his chat about the firm's full year results earlier this month that Microsoft wants to be "mobile first, cloud first" under his rule and has been pushing the agenda with big moves like the $7.2bn acquisition of Nokia's handset business.
It has not been plain sailing so far though – Microsoft announced 18,000 job cuts at the firm two weeks ago, with most coming from the Nokia division. Redmond is also finding it slow going trying to claw more market share from the vicelike grip of Apple and Android, which is why a mobile-first director is a good idea.
"John's insights into mobility around the globe and his expertise in working with organizations as CEO and as a board member will be invaluable as we transform Microsoft for growth and leadership in the mobile-first, cloud-first world," said Nadella.
Stanton has been involved in the wireless world almost since its beginning, heading up McCaw Cellular in the 1980s before stints at Western Wireless, VoiceStream Wireless (which later became T-Mobile US) and Clearwire. ®