Riddle of odd bulge found on moon is solved
When life gives you lemons, well ...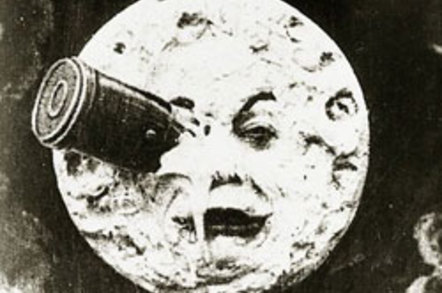 An analysis of the shape of the Moon has shown it is not actually a sphere – but is in fact slightly lemon-shaped. This has revealed important clues as to how the Earth's satellite body formed (and no, it still doesn't involve any cheese).
A paper published in the July 30 issue of Nature by Ian Garrick-Bethell – an assistant professor of Earth and planetary sciences at University of California Santa Cruz – examines the shape of the Moon as it would be had not millions of meteorite collisions knocked chunks off it, and ponders how it got that way.
"If you imagine spinning a water balloon, it will start to flatten at the poles and bulge at the equator," Garrick-Bethell said. "On top of that you have tides due to the gravitational pull of the Earth, and that creates sort of a lemon shape with the long axis of the lemon pointing at the Earth."
The Moon formed about four billion years ago and was initially much closer to Earth, and spinning rather more than it does today. As the Moon cooled and hardened, the effects of tidal forces exerted by Earth froze the surface into a slightly elongated shape with a bulge pointing towards Earth and a corresponding bump on the other side.
At the same time the gravitational influence of the Earth kneaded the Moon's core and caused variable thickness of its crust. The Moon has a thinner crust at the poles and is slightly fatter at its equator.
"The moon that faced us a long time ago has shifted, so we're no longer looking at the primordial face of the moon," Garrick-Bethell said. "Changes in the mass distribution shifted the orientation of the moon. The craters removed some mass, and there were also internal changes, probably related to when the moon became volcanically active." ®
Sponsored: Beyond the Data Frontier