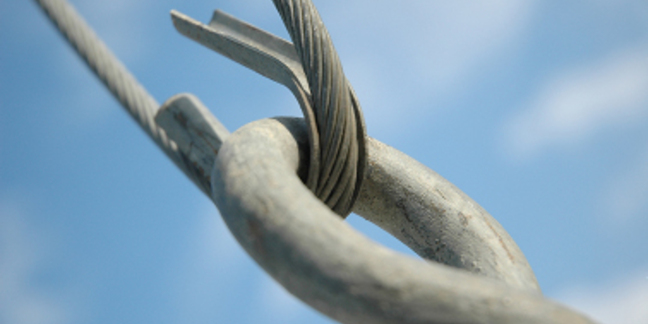 Cisco has published an interesting white paper in which it appears to suggest network virtualisation can produce unpleasant and productivity-crimping consequences.
"Virtualization is not a new concept but it is now being applied to network functions such as those in switches, routers, and the myriad network appliances deployed," the white paper opens, before going on to offer the observations that "The early days of server virtualization had a dramatic impact on lowering server capital expenditures".
Which is hard to dispute. But Cisco says those savings didn't last because "... operational costs skyrocketed as more labor-intensive and complex processes were required."
Which is also hard to dispute: all manner of vendors and products have emerged to manage large collections of virtual servers.
Network virtualisation, the paper continues, should be approached with that experience in mind.
"Reducing complexity through automation and orchestration will speed operations, contribute to service agility, and lower operational costs," the paper suggests. Some of the arguments that follow are not sophisticated: the company says you probably wouldn't bother with network virtualisation for seldom-access resources, but carriers will do well to put it to work for this month's new released movie downloads. The paper also preaches automation, optimisation and careful design of virtual network resources.
The paper is more interesting for the fact that Cisco seems to see the need to hose down enthusiasm for network virtualisation despite being in the market.
Another eyebrow-raiser is the mention of server virtualisation's dark side, as those pitfalls were often discovered by early VMware adopters. Cisco and VMware used to be the best of pals and are still happy to be seen in public together when discussing the VCE joint venture or the NetApp/Cisco/VMware Flexpod stack-in-a-box/reference architecture.
Behind the scenes, The Reg understands each considers the other an enemy when it comes to network virtualisation. Cisco must know that by pointing out that server virtualisation created some messes it is spreading FUD-by-association in the direction of VMware's NSX network virtualisation efforts. ®
Sponsored: How to simplify data protection on Amazon Web Services