Shopping spree helps Arrow counter organic sales slump
Revenues rally but only if you don't look closely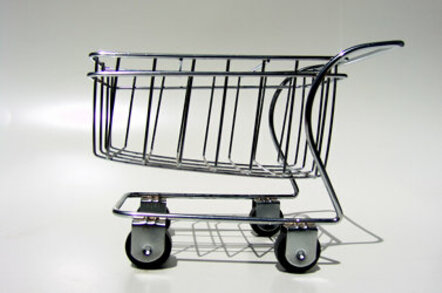 Healthy organic sales growth has once again proved slippery for enterprise tech bellwether Arrow Inc to grasp, though demand for heavy duty software and hardware started to re-emerge.
At group level, the tech distie reported revenues of $5.68bn, up seven per cent year-on-year as reported – but this was largely due to acquisitions, with organic expansion limited to just one per cent.
El Chan has noted on numerous occasions – whether it be Avnet, Ingram Micro, Tech Data or indeed Arrow – that acquisitions have become a weapon that wholesalers use in a bid to overcome revenue stagnation.
"We're pleased by the returns from our strategic growth investments," said CEO Michael Long in a conference call with City types.
The Global Components (GC) division - CPUs, memory etc - increased turnover by five per cent as reported to $3.57bn, or two per cent on a like-for-like basis. This was the fourth consecutive quarter of positive trends.
"The overall market remains stable with lead times and cancellation rates within the normal ranges," Long added.
Arrow's Enterprise Computing Solutions unit grew by 10 per cent to $2.11bn, but this was "principally" off the back of the Computerlinks buyout. Discount that and organic growth disappeared and is replaced by a one per cent decline.
Despite this, Long said:
"Software and services continued to deliver good growth for our ECS business, and hardware recovered from the first quarter as we anticipated".
He said servers specifically continue to represent something of a "headwind" for ECS but security, software and storage were helping to counter the trend.
Operating income for the GC and ECS business was up nearly 14 per cent and 18.8 per cent respectively, to $159.6m and $95.9m. After group charges for restructuring, integration etc were discounted, operating profit for GC and ECS was $208.3m, versus $155.8m a year earlier.
Profit after tax bounced to $127.8m from $89.93m.
The company exited the quarter with $159m in cash flow from operations. ®
Sponsored: Minds Mastering Machines - Call for papers now open