Texan firm buys disaster recovery bods Neverfail
Artisan Infrastructure taken it over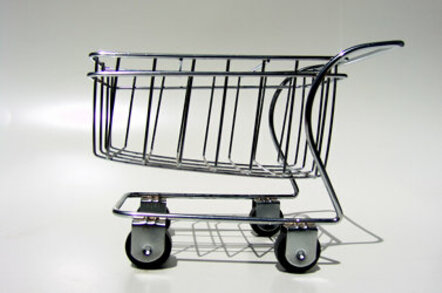 UK business continuity specialist Neverfail has been acquired by US-based Artisan Infrastructure in a quiet and unannounced deal.
Ex-Neverfail MD Martin Mackay said: "I am not at liberty to give details but we have indeed been acquired by Artisan. They liked our product set a lot and this is good news for customers, partners, etc."
In October last year we described its IT Continuity Architect product and the need for a server recovery product to understand the dependencies on the wider infrastructure of apps running in the failed server. Server recovery needs to facilitate server app recovery that doesn't screw up the wider app infrastructure in the enterprise's IT estate.
Artisan Infrastructure is a wholesale infrastructure-as-a-service supplier. It started in 2001 as a telephone services provider and is headquartered in Austin, Texas. It has six other offices around the US and another in Scotland from which it sells its IaaS technology to service providers. There are two data centres: one each in Austin, Kansas City and, another coming soon in Phoenix.
It has its own Cornerstone virtual private data centre platform (vPDC) and says: "Why waste thousands of dollars on servers, storage, bandwidth and colocation space? The Cornerstone vPDC platform, empowers you to deliver your own customisable cloud infrastructure and IT solutions for a fraction of the cost."
Brian Hierholzer, its founder and CEO, is now board chairman at Neverfail. There is no mention on the Artisan Infrastructure website of Neverfail and the acquisition has been kept low-key, with no announcement from either company. However Neverfail's Facebook page does now mention that it's an Artisan Infrastructure company, with postings using that tag going back four months, suggesting the acquisition happened in early April or before but after October 2013.
Neverfail's HQ is now in Austin, TX, although the Theale office is still in place as a UK and European sales office.
We don't know when the acquisition took place, the reasons why or the strategy behind it - but we're trying to find out more. ®