TV rudeboy and Outsourcery boss Linney joins Gov.UK SME panel
How many contracts has your cloudy biz won again? Hello?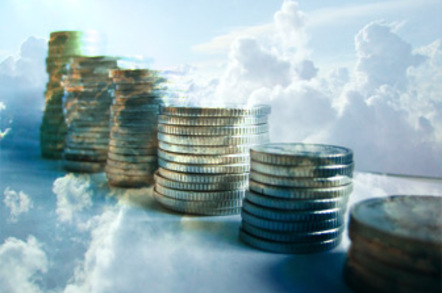 The government has enlisted the boss of an SME yet to win any business via G-Cloud to advise on ways to, er, oil the wheels of commerce for other small traders that have similarly found public sector contract success elusive.
Dragons' Den star Piers Linney, joint head at AIM-listed, cloudy infrastructure biz Outsourcery, is the latest addition to the Cabinet Office SME panel. His organisation will sit alongside the likes of Redfern Travel and Nexor Ltd.
As can be expected during such an appointment, the newbie talked up SMEs as the "engine of the economy", the coalition's goal of SMEs accounting for 25 per cut of government spend by 2015 is "within reach" and G-Cloud framework is a "world leading example of how IT procurement should evolve".
Yet since June 2013, when Manchester-based Outsourcery made in onto G-Cloud, the firm has yet to bag any business – much like the majority of suppliers on CloudStore, the e-catalogue of tech services open to the public sector – according to government stats up until the end of June.
In total, some £217.4m had been transacted via the G-Cloud framework since launch in March 2012, with 59 per cent of sales going to SME suppliers. Four-fifths of spend by value was through central government and 20 per cent via the wider public sector.
In his canned remarks, Linney added:
"It is important that such initiatives continue to adapt and that feedback is heard and acted upon and I look forward to adding our perspective."
Linney's lot at Outsourcery could do with an injection of growth from any avenue, and is building a direct sales force to tap up potential customers after admitting channel partners took longer than expected to fire up sales.
He will have his work cut out as the problems with G-Cloud are the same: suppliers are still complaining contracts are too short to offer value; local government departments are still stymied by the need for a mandate to use it; and some of the services on offer are not actually cloud services.
When it comes to larger procurement, central government also continues to tender business via mega frameworks.
More large contracts are being broken up into towers, the Home Office being the most recent example, to give smaller suppliers the chance to get involved.
But this approach has come under fire recently, with ministers in the business and energy departments complaining of service disruption on contracts divided between SMEs.
When we asked the Cabinet Office about any sales on G-Cloud by Linney's firm, it admitted: "Outsourcery's name doesn't appear on the spreadsheets."
We contacted Outsourcery for extra comment yesterday but it had not responded at the time of writing. ®
Sponsored: Minds Mastering Machines - Call for papers now open