IEEE gets to work on 25G Ethernet MAC standards
Ethernet wonks seek one standard to bind them all, instead of parallel streams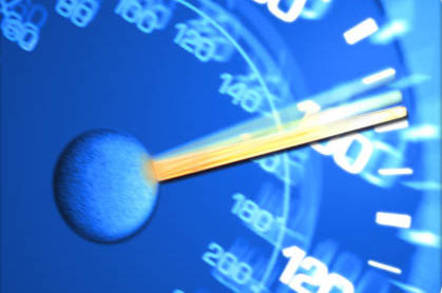 The IEEE has launched a study group to give 25 Gbps Ethernet standardisation a push along.
Hang on, you might ask, don't we already have Ethernet running at speeds higher than 25 Gbps?
Yes, but only as multiple links running in parallel: a 40 Gbps Ethernet connection is four 10 Gbps Ethernet serial links strapped together, and 100 Gbps Ethernet is ten links. That's an artefact of the silicon underneath it all: chips to run 10 Gbps serial links were on the market at the time the standards were nutted out.
As switch vendor Plexxi notes, the 10x10 configuration that delivers 100 Gbps connections can be considered a "placeholder", since the IEEE documentation for such speeds assumes 4 x 25 Gbps connections.
With vendors already getting to work at the market-facing side of 25 Gbps Ethernet, the IEEE is now accelerating its own work on the standard.
Announcing the study group, its chair, Cisco's Mark Nowell, said its focus will be on the MAC layer, adding that "The heavy lifting in developing and standardising 25 Gbps signalling technologies has been done as part of the development of 100 Gbps Ethernet. These technologies can be reused to enable a single-lane 25 Gbps Ethernet solution set for server interconnects for these future data centres."
The MAC-layer standard will build on the physical layer spec, 802.3bj-2014, and the in-progress P802.3bm task force that's defining "4 x 25 Gbps operation for signal traces for chip-to-chip and chip-to-module applications, as well as for 25 Gbps operation over four parallel multi-mode fibres", the IEEE says.
The standards body is seeking participation in the study group, here. ®
Sponsored: Becoming a Pragmatic Security Leader