Fortinet fawns over fast-if-unfashionable ASIC
How else can you get a firewall to Terabit-per-second performance?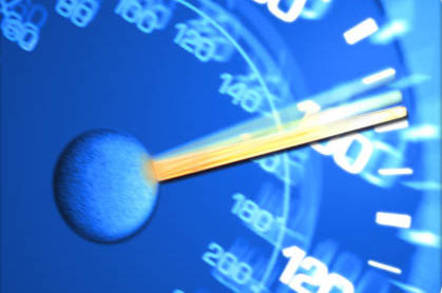 Fortinet is making hefty claims for its latest firewall release. In a world obsessed by squeezing performance out of virtualised functions running on white-box servers, the company is puffing its feathers over a new ASIC it says bestows Terabit-per-second performance on its biggest iron.
The ASIC is dubbed NP6, a lower power device the company says runs 40 Gbps firewall throughput with latency below 3 microseconds. With 28 of these – two per 5001D blade, 14 blades in max configuration – the company says its top-of-the-line 5000 Series gets 1 Tbps throughput.
As well as the 5001D blade, the 5000 Series comprises the 5144C chassis, and a choice of two controller blades, the 5903C and 5913C.
Each of the 5001D blades runs DPI, IPS, application control and Web filtering. The kit is targeted at carriers and service providers, with virtualisation allowing "thousands" of firewalls to be configured as virtual instances for customers, the company says.
The controller blades come in 40 Gbps Ethernet (5903C) and 100 Gbps Ethernet (5913C, available in Q4). The top-line 5913C will be able to provide load balancing across all 14 5001D blades in a chassis.
Further detail is there for the taking in Fortinet's canned announcement, here. ®
Sponsored: How to Process, Wrangle, Analyze and Visualize your Data with Three Complementary Tools