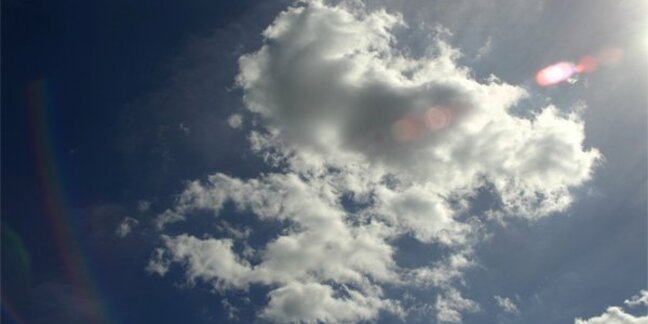 A startup called VeloCloud has taken the wraps off a cloudy WAN-as-service offering designed to help enterprises wean themselves off branch networks using private WAN services like MPLS or T1 links.
Talking to The Register, VeloCloud's CEO Sanjay Uppal (an alumnus of Webvan among other things, but let's not hold that against him) explained that companies maintain private line WANs for branch office networks for reliability reasons, but those networks are being stressed by employees' adoption of cloud services.
That (and the need for security) often prevents companies from taking advantage of the lower cost of consumer-grade Internet connections – and that's the problem that VeloCloud has set out to solve. It's offering a lightweight CPE which, along with the infrastructure in the company's cloud, can bond multiple Internet access links across different technologies (like cable, DSL and LTE – as well, of course, as supporting the existing WAN links).
That's presented as a single link to the branch office, but with VeloCloud auto-sensing the links available to the CPE and auto-configuring the service.
The CPE kit also has an understanding of around 2,000 applications, so if there are particular requirements for individual apps, Uppal said, the kit "chooses the best WAN connection" to steer the app.
Each link, Uppal said, is monitored for latency, jitter and packet loss. VeloCloud's design allows packets in a communication to be spread across the links and reassembled at the destination (that, he said, is a key part of the company's IP), so if a link degrades, packets will be redirected without the user noticing.
On top of the base level service, there's a suite of extras that run as VM instances in VeloCloud, so users can spin up different services – VPN, firewalls, web security, performance monitoring and so on – for different sites. That way, for example, social media can be allowed at some sites and not others, or restricted by time.
The services are sold on a per-branch, per-service, per-month basis.
Since VeloCloud will be targeting existing VARs as its sales channel, it's also offering APIs that let the resellers layer their own services on top of the platform. ®
Sponsored: Practical tips for Office 365 tenant-to-tenant migration