Speaking in Tech: Microsoft DOES have a stake in Android, y'know
Ever been asked to give feedback on enterprise helldesks? Thought not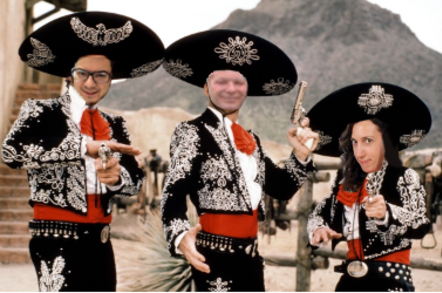 Podcast

It's another episode of El Reg's weekly tech-cast, and the three amigos – Greg Knieriemen, Ed Saipetch and Sarah Vela – are back together again to wreck this week in tech.
This week we discuss...
Return of Eddie (and turtle sex) (:45)
Pebble death (4:40)
Apple and IBM tap dance (6:30)
IBM goes back to the future (8:20)
Mobility for verticals (10:57)
MDM market blowing up (13:55)
iOS backdoors (18:50)
Big layoffs at Microsoft (19:50)
Can Nokia Windows only phones survive? (21:40)
Surface tablets for productivity (23:10)
Comcast customer service gone bad (31:50)
Greg's dirty little secret (35:25)
Customer service in enterprise tech (38:00)
What is your worst customer service experience in tech? (40:05)
OSCON this week (42:00)
VMworld around the corner (43:30)
Listen with the Reg player below, or download here.
Podcast Subscriber Links
Subscribe through iTunes
Subscribe through Google
Subscribe through Stitcher
Feed URL for other podcast tools – Juice, Zune, et cetera: http://nekkidtech.libsyn.com/rss