Capita: We've spent £150m on acquisitions... SHOW US the MONEY
Can't get damn jammed turnover dial to move up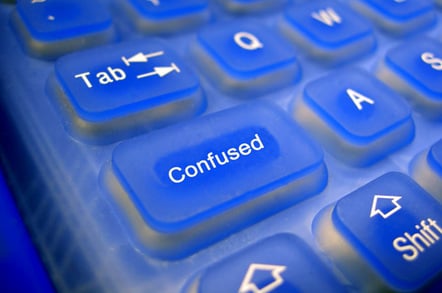 Serial acquirer Capita IT Services reported a low-single digit revenue jump for the first half of calendar 2014, but given the numerous acquisitions made this looks to be something of a commercial damp squib.
The techie arm bulked up sales by just 2.7 per cent year-on-year to £235m in the period, not including the £60m worth of inter-segment revenues which was up on the £53.7m posted in the same period in 2013.
The top line includes 12 months' contribution from Northgate Managed Services, acquired for £65m in February of the last calendar year; a quarter's worth of sales from swallowed security reseller NTS; and some months of sales from Updata
NMS alone turned over £141.6m in fiscal '12, some 11 months before it was devoured by CITS, while NTS had a turnover of £10.6m in calendar '13, and Updata turned over £33.2m in fiscal '13 ended last June.
These three acquisitions alone cost Capita more than £150m.
It is not clear if some of this revenue was accounted for in the Professional Services subsidiary - here sales grew to £272.1m from £256.4m in the prior year - or in other areas.
It could of course be that sales declined in the time before the acquisitions were concluded or as Capita integrated the newbies.
The ITS wing at Capita has often come under the management spotlight for a relatively weak performance in the group, and it has been through regular restructures with the latest coming last month.
However, the unit was given some praise this morning, with Capita saying ITS contributed to a "underlying operating margin" rise of, er, 0.1 per cent to 12.6 per cent.
ITS posted pre-tax profits of £15.3m, up from £10m in the previous year's corresponding period.
At group level, the business process outsourcing giant said external revenues jumped nearly 14 per cent to £2.071bn and it made a profit before tax of £152.3m, down from £157.5m on the back of a rise in costs.
We asked Capita for a chance to chat about the figures, and are still waiting to hear back from one of their expert beanies. ®