Yahoo! Japan! launches! service! for! the! dead!
If you're reading this email, I am no longer alive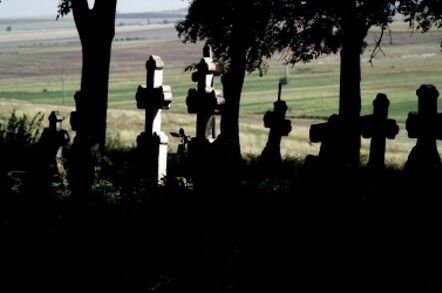 Yahoo! Japan has launched a service called "Endings" designed to help you after you die.
Endings is intended to let the dying set their affairs in order before they shuffle off this mortal coil. The service allows one to set up an automated message to email to up to 200 loved ones after you're gone. The email is triggered by a third party to whom you bequeath a code to activate Endings, which will fire off your valedictory and also delete any data you'd rather did not outlive you.
Yahoo! Japan has also teamed with Kamakura Shinsho Corporation, to help you arrange your own funeral.
The service looks like a nice money-spinner, as Yahoo! Japan is charging a couple of dollars a month. Endings is being targeted at 50-somethings whose parents may be worried their inevitable deaths will burden the family. The idea seems to be that the tech-savvy half-centenarians will help their parents to sign up, so the experience of their passing will be easier for all concerned.
Yahoo! Japan is not run by Yahoo!, which holds about 35 per cent of its stock but is not in charge of day-to-day decisions. It's therefore entirely likely that the rest of the Yahoo! world will ignore Endings, just as it ignored a previous Yahoo! Japan plan to sell home DNA testing kits. Or perhaps Marissa Mayer won't be able to resist the chance to start a paid subscription service.
If you fancy using Endings, you can find it here. ®
Sponsored: How to Process, Wrangle, Analyze and Visualize your Data with Three Complementary Tools