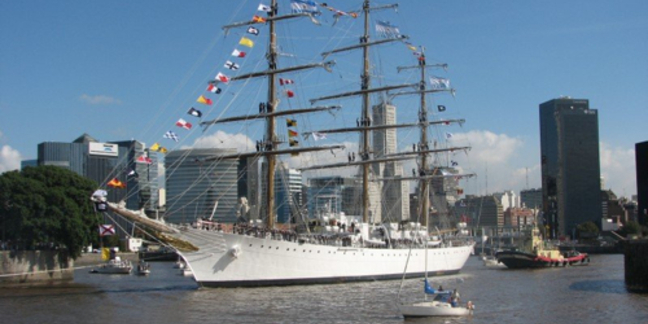 Analysis With Joe Tucci, EMC head honcho, set to retire on February next year, the very last thing he wanted was an attack by one of the biggest, baddest activist investors of all: Paul Singer's Elliott Management.
Elliott has communicated to EMC that it has a $1bn investment in its shares and would like VMware spun off so that EMC shares rise to a higher value. This throws Tucci's EMC federation strategy into tatters.
Singer's hedge funds have some $23bn under management, betting that the share values of the companies they targets will rise. Its highest profile bet on is on distressed state Argentina's debt where it is one of a handful of bondholders refusing the Argentinian government's 70 per cent haircut on bond values it can no longer afford.
The legal battle between Singer's NML Capital subsidiary and the Argentinian government has lasted ten years and involved NML trying to seize an Argentinian Navy vessel in a Ghanaian port as a way of enforcing payment of the debt it's owed. Argentina can't afford to pay Elliott in full and could go into default at the end of July.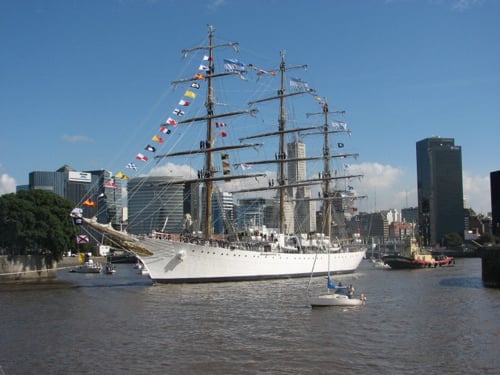 Argentinian Navy vessel ARA Libertad which Singer hedge fund tried to seize.
What this means is that Singer plays hardball. In the IT area he's been involved with:
Juniper Networks which has capitulated to Elliott demands over cost-cutting and returning dollars to shareholders
Brocade which has sold its HBA business to QLogic
NetApp, although it's early days there
Compuware
Iron Mountain
Riverbed, for which Elliott has made a bid
Microsoft
Elliott has said nothing publicly. It may well agitate for nominated directors to join the EMC board and for Tucci to be replaced as overall EMC federation CEO and chairman.
For the past year EMC shares have oscillated between highs approaching $28 and a low of $21.50, recently being in the $26 - $27 range and lagging in the Standard & Poor's 500 index in the past 12 months. According to Bloomberg EMC shares have risen 5.7 per cent whereas the index has risen 17 per cent.
News of Elliott's holding sent EMC shares up to $27.90.
A person close to EMC said that the activist investor was gambling that the rise of cloud computing would force enterprise IT supplier consolidation and they would want to encourage that.
However, selling off VMware, the biggest part of EMC's software business, would mean a competitor buying it. Strategically, for EMC, that would be madness. The person familiar with the matter thought that Joe Tucci's reign has seen a lack of shareholder gains, even though EMC does buy back stock. It's pretty much viewed as a mature stock rather than a growth stock these days and, for an investor looking to get more short-term value out of the business, selling off VMware makes sense; it's a crown jewel that could be sold.
What can Joe T and his board do? In The Register's view, his options are:
Tell Paul Singer to take a hike
Buy him off with financial engineering measures to push up the share price, possibly netting Singer up to a 20 per cent (in our opinion) return, meaning $200m
Sell off VMware and then sell EMC to IBM, Cisco or anyone else who could buy a company with a market capitalisation of $57bn (less VMware)
Bring more value to EMC by buying some other company
Elliott's intervention will be as unwanted an earthquake and Tucci, if he is to survive and retire as one of the most revered and successful IT industry CEOs in history, must somehow move EMC out of the earthquake zone.
Maybe VMware should make a bid for EMC? ®
Sponsored: How to simplify data protection on Amazon Web Services