Are you broke? Good with electronics? Build a better AC/DC box, get back in black with $1m
That current affairs pun was shocking but it has potential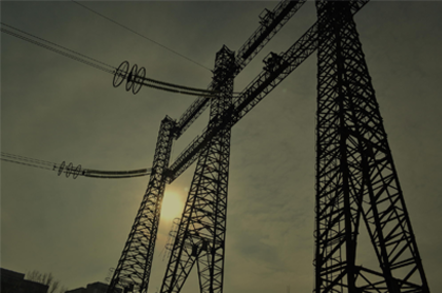 There's a million dollars in prizes up for grabs from Google and the Institute of Electrical and Electronics Engineers (IEEE) for the clever clogs who can build a direct current (DC) to alternating current (AC) converter that's the size of a laptop.
The Little Box Challenge aims to solve one of the dilemmas in modern-day power supply – that many sources, such as solar panels, output DC, as do batteries, but that most appliances in homes and businesses expect AC*.
To convert DC to AC to power a building, a bulky inverter is needed. But Google is unhappy with the state of today's offerings, hence the contest to build a better inverter.
"We hope The Little Box Challenge may lead to improvements not only in power density, but also in reliability, efficiency, safety, and cost," Maggie Johnson, Google's director of education wrote in a blog post.
"Furthermore, it is our hope that some of these advances can also improve the other types of power electronics. If these devices can be made very small, reliable and inexpensive, we could see all kinds of useful applications to the electric grid, consumer devices and beyond, maybe including some we have yet to imagine."
Household inverters are bulky at present, about the size of a picnic cooler, we're told. Google wants the prize winners to shrink this gear by a factor of ten to about the size of a laptop – or even a tablet if possible. At the same time, the inverter has to be able to handle loads of 2kVA with a power density of 50W per cubic inch. It must take 450V DC in series with a 10-Ohm resistor, and output single-phase 240V AC at 60Hz.
The winning device will have to do all of this while staying below 60 degrees celsius (140°F) on any touchable surface, with no liquid cooling systems allowed, and with a conversion efficiency of more than 95 per cent.
Google suggested that the competitors may want to look into the use of wide-bandgap (WBG) semiconductors – such as gallium-nitride (GaN) and silicon-carbide (SiC) – for the project, but new approaches are always welcome. All intellectual property for the winning designs will remain with the inventors.
Initial applications must be submitted by the end of September, and by October next year the 18 finalists will be picked by a five-person judging panel and sent to a testing facility. The winning teams will be announced the following January and cash awards of up to a million dollars will be awarded. ®
* The irony of converting DC to AC and then, inevitably, back to DC again in a tablet or laptop adapter is not lost on us. But hey, a million bucks is a million bucks. And, anyway, something's got to power that smartfridge.
Sponsored: Practical tips for Office 365 tenant-to-tenant migration