Games industry set for $5 BILLION haircut, warn beancounters
Game over. Insert coins to continue play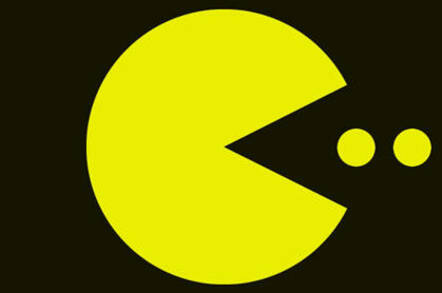 The computer games industry is set to see its revenues slip from $46.5bn this year to $41bn by 2019, a new study from Juniper Research has claimed. That's about a 12 per cent drop over the next five years.
A new market forecast probing the PC and console games market also predicted that consoles will lose market share, with 50 per cent of all revenue coming from PC games.
It also reveals that despite the decreasing sales of console hardware and increasing significance of mobile platforms, PC and console games will still account for over 50 per cent of industry revenues over the next five years.
When the ninth generation of consoles arrives in 2019, there will be a short spike in software sales followed by a longer term decline.
Just like a spotty teen playing Space Invaders, the computer games industry has been bunging in coin after coin and trying to buy itself a few extra lives.
One of the major wins looks set to be cloud games market, which Juniper Research predicted would reach $1bn in revenues by 2019, up from $281m this year.
The analysis firm wrote: "Competition among the different games platforms is increasingly fierce for two distinctive reasons. On the one hand, new console hardware providers enter the market with their generally cheaper and therefore more easily accessible devices, while on the other hand gamers are offered new means of playing from mobile platforms.
"This complex ecosystem requires hardware providers and game developers to be highly adaptive to change, applying new and sophisticated tools to understand their customers. Despite this complexity, global revenues from PC and console games still represent a sizeable opportunity for all key players/"
So what will you be playing in 2019? Will humanity survive that long? What will the consoles of the future look like? Big questions. Let us know the answer by commentarding below. ®