New Star Wars movie plot details leak, violate common sense and laws of physics
Can't add detail in subhead because SPOILERS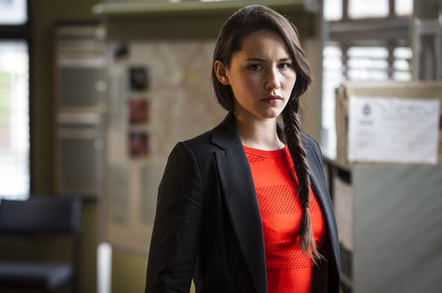 Some meagre plot details for the new Star Wars movie have leaked online, revealed to BadAssDigest by "multiple sources" (some spoilers follow, obviously).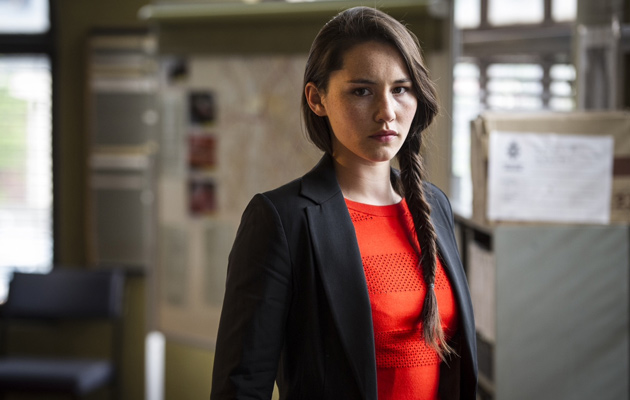 Newest cast member Christina Chong in Beeb TV show Line of Duty
With no official word on plot from JJ Abrams, Disney or Lucasfilm, anything is possible, although the reveal on the opening moments of Star Wars: Episode VII does seem a little shaky.
According to the many leakers, the film starts with a close-up of Luke Skywalker's hand tumbling through space after being severed from his wrist by Darth Vader during a light-sabre duel in the hovering Cloud City above the planet of Bespin during The Empire Strikes Back. The hand ends up on a desert planet where it is eventually discovered by the characters played by Daisy Ridley and John Boyega, the latter of whom is a renegade Stormtrooper.
The pair set off on a quest to return the Jedi weapon to its owner, meeting up with Han Solo and Chewbacca, who say they haven't seen their friend in the thirty years since The Return of the Jedi happened.
Meanwhile, on an icy planet, some bad guys – who apparently still haven't figured out that small-scale guerrilla forces beat awesome one-stop galaxy-destroying weapons hands down every time – are constructing a super weapon.
Clearly, there are some issues with the plot, starting with how a lightsabre dropped by Luke Skywalker in a duel 60,000km above the core of the gas giant Bespin ends up in space instead of, say, crushed into oblivion by the massive pressure of the planet's core. Perhaps the Force moves it to where it needs to be (and protects it from the pesky interference of such concepts as "gravity"). (Commentards, feel free to argue this point at length).
The tired old super-weapon idea does give the movie a geographically convenient way to put a stop to evildoers, but are we really expected to believe that the Dark Side is still obsessed with galactic WMDs after not one but two unfortunate Death Star experiences?
About the only thing that does offer fans a very fine, probably misguided, sense of hope about the film is the idea of an ex-Stormtrooper trying to be a good guy. A conflicted hero with a shady past is always good and can be great if it's executed properly.
Naturally, neither Disney nor Lucasfilm has commented on the leak since nothing official has ever been said about the plot of any of the new films. The studios have been similarly silent on the rumour, reported by a number of film industry sites, that British actress Christina Chong has joined the cast.
Chong, known for roles in Brit TV shows like Line of Duty, Monroe and the latest series of 24, is believed to have a supporting part in the film. ®